Insurtech bolttech won total of 14 global awards in 2022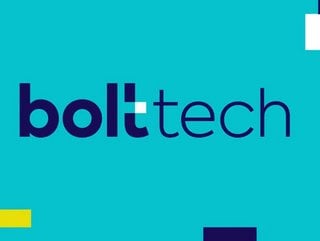 Singapore-based bolttech won an exceptional 14 industry awards and accolades in 2022 for its innovative products and services
The Singapore-based insurtech, Bolttech, has revealed it won 14 leading industry awards and accolades in 2022 as it continues to strengthen its position as an innovative and dynamic insurtech.

bolttech is an international insurtech with a mission to build the world's leading, technology-enabled ecosystem for protection and insurance. bolttech serves customers in 30 markets across North America, Asia, and Europe.
Award-winning insurtech, bolttech
According to reports, the insurtech most recently received three 'Insurtech of the Year' awards from InsuranceAsia News Awards for Excellence 2022, Asia Insurance Review's 26th Asia Insurance Industry Awards, and the Innovation Awards 2022 by DigFin & AMTD.

Other top industry recognitions include:
Winner of 'Insurtech Innovation' for both Global and APAC events at The World's Digital Insurance Awards 2022 by The Digital Insurer
'5-star Insurance Innovator' by Insurance Business Asia for the second consecutive year, as well as the '5-star Technology' award
'Best in Future of Industry Ecosystems' at the IDC Future Enterprise Awards 2022
Gold in the Insurtech category at the Efma-Accenture Innovation in Insurance Awards
Additionally, Group Chief Executive Officer Rob Schimek was also named 'Executive of the Year' in the Insurtech category at the Singapore Business Review Management Excellence Awards 2022, while Group Chief Product Officer Melissa Wong was recognised as one of Insurance Business Asia's "Elite Women" for 2022.

"The recognition we received from such distinguished industry organisations and media outlets in 2022 is a strong validation of the tremendous value we bring to our partners and customers, as we help shape the future of insurance distribution," said Schimek.

He added, "Congratulations to the bolttech team for their commitment to excellence in everything we do, and thank you to all our partners for their trust and belief in our vision. 2022 has been an exceptional year for us and I can't wait to see what new heights our team can reach in 2023."