Innovation Labs: Three accelerator programmes for 2022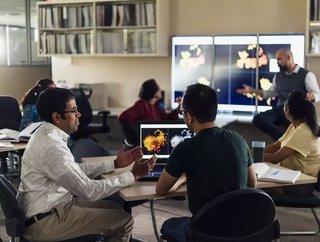 Innovation labs help develop and drive disruption through inspiring and developing new ideas. We take a look at three leading labs for the coming year
Insurtech is booming. Investment in the space is high, and incumbents are increasing their adoption of the latest technologies to keep pace with the changes. 
But innovation never sleeps, and the disruption is far from over as startups enter the marketplace with new and increasingly digitised services and products. Innovation labs, also known as incubators or accelerators, play a key role in generating creative ideas that can be put into action by agile startups. 
They provide new market entrants with access to leading market expertise, which can help streamline new ideas and shape them into workable and successful solutions. The opportunities that innovation labs present for startups to connect and network with business-leading entities - which can present partnering opportunities after the lab is over, are also key to many companies that enter their programmes. 
Innovation labs can operate as separate entities or part of a leading company's strategy to discover new talent and potential partnerships within the marketplace. They are key in connecting corporate leaders with the latest ideas and trends. 
Best for: Market challenges facing startups
An innovation lab designed to tackle the current changes and challenges happening in the insurtech sector, Dogpatch Labs and InsurTech Ireland have joined forces to create this unique pre-accelerator that offers insurtech startups solutions to marketplace problems. 
DogPatch Labs and InsurTech Ireland joined forces to create the incubator, following massive shifts within the insurtech just prior to the pandemic in 2019. Since then, bigger barriers and challenges to insurtechs have escalated, and the programme aims to offer expert insight into new solutions through its expert mentors, 
The pre-accelerator aims to tackle challenges the insurtech industry is currently facing by offering eight start-ups access to expert mentors from leading industry figures. 
For 2022, eight startups have already been selected from 50 competitors who applied for a place on the programmes. They are ApplyOn, CyberPie, Equine MediRecord, Gatepost, Itus Secure Technologies, nSurely, Penny FS Technologies and UPackage. The virtual showcase day involved  live broadcasts to investors, VIPs, potential customers and the general public from IT Carlow - a facilitator of insurance innovation both regionally and nationally.
The lab will enable the participating start-ups access to use the  to develop their ideas, with fireside chats and mentoring from some of the country's top insurtech experts.
Ireland's insurtech industry currently plays host to 11 of the world's top 15 insurers, including global players Zurich, Aon, Aviva, MetLife, Axa, Hannover Re, and Allianz.
Best for: Globally renowned expert mentorship
An insurance institution globally, companies that are lucky enough to win a place on the Lloyds Lab accelerator programme, can expect to be exposed to an inspiring, innovative and industry-leading space. 
The Lab has a reputation for excellence in accelerating and nurturing new product ideas and solutions, as well as creating pathways through marketplace changes that fit the needs of a global customer. 
The Lloyds Lab also takes a meticulous approach to the use of new technologies, looking at the challenges and uses of AI and bringing together world-leading experts and mentors in the space to inspire and brainstorm solutions with new market entrant players. 
The programme aim is to help innovative ideas gain traction and success for new companies. The lab is located in the heart of London, in Lloyd's iconic building, and provided coworking space to participants. To date, over 80 teams have taken part in the Lloyd's Lab, which facilitates the;
Creation of new partnerships and new products

Enabled the delivery of COVID-19 vaccines to low and middle-income countries

ESG and the measurements of the carbon footprint of the customers Lloyds insures

Demonstrates how insurance products can avert disasters before they happen 

Connects the market to create products which pay out when critical clouds fail 
Best for: Technology, risk innovation, and workplace safety
A world-leading insurtech innovation lab for the US market, Hartford's accelerator programme is based in Connecticut came into existence two years ago and is playing an increasingly important role in facilitating innovation and technological advancement in the insurtech space. 
Hartford specialises in technology to prevent losses for commercial clients from things like water damage and worksite accidents, and generate data to adjust insurance products the company offers. It also specialises in the role devices play within the insurtech space - and how they can drive critical data and expose risk insights in real-time. 
As part of its preparation for the programme, the Hartford Lab experimented with sensor technology for a year before launching the accelerator. It doesn't attempt to create new technologies, but rather, works on solving problems using existing IoT devices. 
Dan Campany, Hartford's vice president of innovation and head of IoT (Internet of Things), explained,  "Our experiment process is kind of the primary component of what we consider is the lab's purpose."