India's RenewBuy acquires insurtech AI experts Artivatic.AI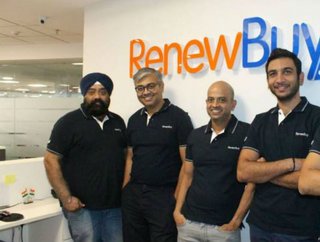 Indian startup insurtech Artivatic.AI has been bought by insurance providers RenewBuy for an undisclosed amount to enhance RenewBuy's value chain & service
The Dehli-based insurance provider RenewBuy has acquired underwriting and claims technology specialists, Artivatic.AI in a deal that will see RenewBuy extend new technology solutions across its value chain.
Reports also suggest that Artivatic.AI, which owns more than six patents in the fintech space, will considerably improve RenewBuy's policy delivery and servicing capabilities.
Headquartered in Bengaluru, Artivatic.AI is a relatively new startup that provides technology-led solutions to insurers across the industry's ecosystem. Launched in 2018 by insurtech entrepreneurs Layak Singh and Puneet Tandon, it has been delivering underwriting and claim solutions to multiple life and non-life insurers and uses AI, machine learning, and deep learning to create intelligent products and solutions for finance, healthcare, and insurance businesses.
According to the company's leaders, the new acquisition will enable RenewBuy to increase its offering of tech solutions across the value chain, from underwriting and sales to claim solutions.
New technology solutions to boost RenewBuy products
Artivatic.AI's SaaS solutions will be a boost for RenewBuy, because, say, executives, the "deep tech integration" will improve the insurtech's ability to provide better consumer solutions, related to insurance claim settlements. This is an area that is currently a barrier to more streamlined risk assessments, and underwriting. RenewBuy will take ownership of Artivatic.AI offerings for IP, insurance, IP, and its product portfolio.
Speaking about the acquisition, Balachander Sekhar, CEO, RenewBuy explained, "We pioneered the digital agent distribution model, by putting an app in the hands of an agent. This led to a new revolution, where our POSP (Point of Sales Person) agents could do business anywhere, anytime, making the physical branch redundant.
Once we met the team from Artivatic.AI, we realised that the underwriting and claim settlement issues they have solved using their AI-driven solutions will deliver the most powerful digital platform in this space. The integrated solutions will give us a massive competitive edge and solve a long-standing problem for the industry. We really look forward to delivering more and more tech-led solutions for the insurance consumer, with the combined tech capabilities."