India & China become the biggest insurtech investors in Asia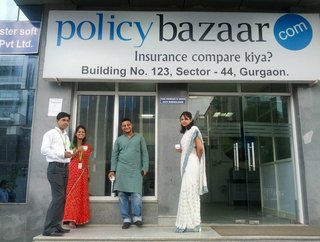 With a combined investment input of over US$2.75bn since 2020, China and India are winning the insurtech investment race in Asia, says new report
New data on insurtech fundraising has revealed that India and China are leading development in Asia, with a combined investment pot of more than US$2.75bn since 2020.
Reports from an S&P Global Market Intelligence analysis show that insurtech companies in India raised $1.33bn in 2021 and $304.8mn a year earlier, becoming one of the three biggest insurtech fundraisers in Asia.
Meanwhile, mainland China-based insurtechs raised $673.7mn in 2021 and $1.42 bn in 2020. The significant drop in investment funding in mainland China in 2021 compared to a year earlier, could well be attributed to new regulations on the insurance industry which were enforced by the CCP in October 2021.
According to Reuters, Chinese regulators opened an investigation into the use of insurance funds in a bid to combat any illegal use and to curb risk in the industry as an earlier routine inspection revealed some insurance institutions had serious compliance issues.
Regulators are now examining investment activities of insurers that were beyond the allowed investment scope, including those invested into commercial real estates projects, and into unlisted property developers, the report said, citing unnamed sources from insurance firms.
Insurtech fundraising and investment in Asia
However, despite this seeming setback, data still shows that insurtech fundraising has been healthy across Asia over the past few years. Innovators in China and India appear well positioned to increase their market share and challenge the region's industry incumbents, according to S&P Global Market Intelligence analysis report.
According to Bernhard Kotanko, senior partner with McKinsey & Co., both markets are thriving. He said, "We don't see many successful cross country-driven business models".
"Within Asia-Pacific, we will see those models emerge strongest in India, China."
Largest Asian insurtech investment funds of 2021
Reports show that India-based insurtechs were three of the biggest fundraisers in 2020 and 2021. Those companies that raised the most from investors were Go Digit General Insurance Ltd., Acko General Insurance Ltd., and Policybazaar Insurance Brokers Private Ltd. raising $319.3mn, $319.2mn and $219.1mn, respectively.
Following on from them, Singapore Life Pte. Ltd also enjoyed mega-round funding with investors committing approximately $238.1mn in 2020.
However, insurtechs in Japan are far behind the big funding curve, and only raised $4.1mn in 2020 and $4.7mn in 2021.