ILS Capital invests in insurtech accelerator platform MLTPLY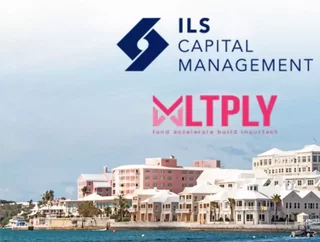 ILS Capital has financially backed the insurtech incubation platform MLTPLY as a launchpad for new startups
The Bermuda-based ILS fund and reinsurance-linked investment manager, ILS Capital Management has thrown its weight behind a new insurtehc incubation platform. Called MLTPLY, the company, which provides insurtech startups with access to services and funding, as well as support for reinsurance. 
Insurtech startups
According to reports, MLTPLY has plans to launch a new insurtech startup offering on a twice yearly basis. The company will seek out and invest in insurtechs demonstrating innovation and accelerated scaling potential, targeting seed-stage companies that are finding creating solutions for the SME and consumer protection market as well as P&C. 
Investment potential includes investment for operational infrastructure, venture funding, fronting paper reinsurance capacity, and insurance product delivery.
The strategy is to accelerate the delivery of insurtech products to market, by providing the market infrastructure required. Lack of infrastructure can be a hindrance to insurtech startups, so the service will enable founders to focus on their product and not get tied up in market compliance issues.
Technology driven investment
MLTPLY will concentrate on insurtechs that are using technology to differentiate their offerings - these include new data, new markets, telematics and UBI, as well as non-admitted offerings that will need technology to scale.
Speaking about the ILS Capital investment to Artemis, the amount of which has not been disclosed - and how MLTPLY intends to use the funding, Gloria Guntinas, CEO of MLTPLY, explained, "Simultaneous delivery of coverage, experience and technology innovation in insurance is prohibitively costly — it's too highly regulated."
She continued, "But there are plenty of $150mn opportunities out there that are blocked from funding because they're too small for big insurance companies to dedicate resources to."
Guntinas added that there is "massive' potential in seed-level startups There's massive potential in these seed-level startups, and MLTPLY will help them to realize that value by freeing them from the time-consuming core business functions so they can focus entirely on solving market changing problems.
Tom Libassi, Co-Founder and Managing Partner of ILS Capital Management, said, "A good corporate accelerator eliminates distractions and enables the founders to focus time and resources on the problem they're trying to solve. That's exactly what MLTPLY brings to the insurtech market.
He continued, "It doesn't have to be all or nothing either. For example, even if a startup already has funding, MLTPLY can provide insurance and operational support. That kind of flexibility unlocks the potential we're seeing in seed-stage insurtech companies."