How Embedded Insurtech Will Change the Face of E-commerce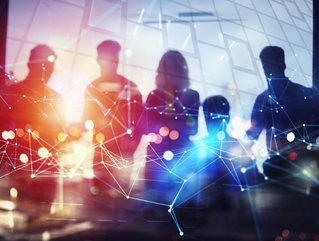 In the future, some of the ways insurtech will revolutionise e-commerce include insurance when it is needed and an improved claims experience
Insurance has often been an afterthought across the e-commerce space. For the buyer, the focus is on the need for a product, and for the seller, the focus is very much on the tangible assets within a business. No one wakes up in the morning thinking about where to buy a new insurance policy, and there are many barriers to entry when it comes to insurance as a product. This is where embedded insurtech comes in; the perfect harmony of insurance and technology bundles together relevant protections within the customer journey for both the buyer and the seller.
There are plenty of examples of insurtech in the e-commerce industry already; flight delay insurance as an optional extra, insurance included within the purchase price (as offered by companies such as Tesla), or cover for the merchants providing the product; for example, Anansi's embedded goods in transit insurance.
The demand for embedded insurance is definitely there; a recent report by InsTech London, calculated that this market could be worth $722billion in Gross Written Premiums (GWP) by 2030, led by growth in China and North America. E-commerce is a crucial sector being targeted for the development of embedded insurance, and we expect to see the following trends emerge over the next few years.
Insurance when you need it
Timing is a critical factor in increasing the perceived value, and therefore the uptake, of insurance, offering the product to a consumer when they feel they most need it. Typically this would be at the point-of-sale; you are more likely to be aware of flight delay insurance, for example, if it is presented to you when you are booking a flight. Convenience is a crucial factor, too; some traditional offline policies are challenging to maintain.
Technology has reinvented the consumer experience, which means the days of calling up an insurance broker to buy and claim on a policy are largely redundant. The insurtech space leverages technology to make the entire process much more automated, removing the need for hundreds of forms and repeated information.
Trust through brand loyalty
Trust continues to be a factor that drives, or is sometimes prohibitive, to the insurance market. In e-commerce in particular, there is a real need for merchants to be partnered with insurance that they trust and for the insurers to partner with brands that have the right exposure and brand loyalty. This can be seen in recent examples, such as the five-year partnership between John Lewis and Munich Re; this will allow the German insurer to tap into a new market and be associated with a well-known and trusted brand. Similarly, IKEA launched a digital home insurance service in Europe and Southeast Asia in partnership with iptiQ/Swiss Re. On a smaller scale, for SME e-commerce businesses, there are options such as Anansi's zero-admin parcel insurance.
Experience a simple insurance onboarding process
The beauty of embedded insurance products is that they can pull customer data from the e-commerce platforms they are integrated with to provide personalised recommendations for the coverage options based on that specific consumer's needs. This vastly reduces the time and resources needed to complete insurance forms for both the merchant and the consumer and helps to mitigate concerns around the correct level of insurance coverage being purchased.
Amazon's extended product warranty insurance is a perfect example of this, seamlessly integrated into the transaction process and tailored around the specific product being purchased.
Responsive to your needs
Embedding insurance into e-commerce platforms enables insurers to provide unique products that are more responsive to the merchant's needs. This is especially useful to industries such as the gig economy; Zego's usage-based insurance for Deliveroo drivers can be priced down to the minute, providing a specific level of cover that is responsive to individual needs.
Similarly, products such as Anansi's Offcourse Cover can offer parcel-specific insurance that considers the value of individual items sent, responsive to the individual needs of the e-commerce merchant and the individual needs of each transaction.
Excellent claims experience
Convex Group chairman and CEO Stephen Catlin rightly notes that claims are the "shop window for insurance" because, fundamentally, claims are where the initial insurance promise should come to fruition. Indeed, many of the reasons traditional insurers get a relatively low Net Promoter Score (NPS) are due to problems and inconsistencies in customer service and claims. Embedded insurtech differentiates itself by focusing on leveraging data to speed up the claims process. A payout is automatically made if specific parameters are met, such as a particular indisputable event occurring.
We have seen embedded insurtech being used to improve the claims experience in industries such as airlines for flight delays, and, more recently, insurers in the mobile phone industry have been looking to adopt this technology to use mobile phone data to assess when a screen is damaged to enable rapid repair and/or replacement. The most forward-thinking embedded insurers are even going a step further and integrating open banking or other fintech tools to dramatically reduce the time to receive claims, improving cashflow visibility for businesses. The Anansi platform is a great example of this; our goods-in-transit insurance allows e-commerce merchants to enable automated customer billing and payment options as well as automated claims triggering and payouts, solving a huge pain point for customers and insurance partners alike.
So what does the future of e-commerce look like?
We expect to see more personalised products offered during the purchase process or embedded invisibly and seamlessly within the current product price and customer service. There will be no need to fill in long insurance forms with repetitive information that could be sourced elsewhere for both the customer and the merchant. This embedded insurance cover will evolve as a business' needs change to ensure that they are paying the correct amount for the insurance they need.
When disaster strikes, the claims process will be as simple and rapid as possible; automation will accelerate much of the insurance process, with minimum human intervention, and products will default to the use of parametric triggers where possible. Is this the future that you want to see?
***
About the author: Megan Bingham-Walker is the Co-Founder and CEO of Anansi.