The Insurtech Pathway to Improved Performance and Experience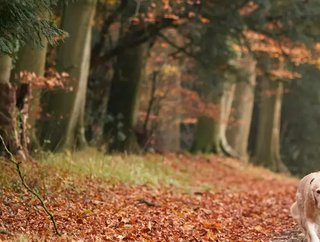 Discover why the best approach for insurance firms to improve user experience and success may be insurtech based automation, remoteness and digitalisation
Insurance is a highly complex industry. There are many different types of insurance, including auto, home, pets, life, health and more.
The insurance industry can also be confusing because each company has its own way of doing things. This observation means that the customer needs to know which type of insurance they need before they go shopping around for prices.
Companies that help consumers make sense out of this complicated process by providing them with all the information they will need in one place tend to have a higher success rate.
If a motto could be termed for modern tech companies' user experience and performance, it would most likely be along the lines of "simpler is better".
This article explores the potential of insurtech to act as a resource to help insurance companies improve their user experience and performance.
How insurance companies can improve their business performance and user-experience 
It has been observed and demonstrated that insurtech could help insurance companies digitalise processes. For example, insurtech companies using callbots create a more streamlined experience for customers.
Insurtech companies are defining themselves by simplifying business processes for their users, so it's essential to explore the major themes related to this topic. The three main themes are digitalisation, remoteness, and automation, as outlined below.
Digitalisation
The first theme is digitalisation, which takes a business and turns it into its digital equivalent. Companies can do this by using technology to automate many functions, which also allows the company to reduce overhead costs as well as increase their efficiency overall.
According to a recent research paper by KPMG, "As [digitalisation] throws up new opportunities and challenges, the sheer extent and speed of change can be daunting. Yet staying ahead of latest developments is critical to avoiding becoming a 'digital dinosaur' who is out of line with customer expectations."
Remoteness
Another theme that is commonly seen in insurtech companies is remote services or support (RaaS). This service provides customers with the ability to get help without having to go into an office physically. This option also saves the consumer time and money, which is beneficial for everybody involved.
It has been established that remote advice models have increased advisor productivity and client satisfaction. "A fully scaled remote advice model is not an overnight project, but insurers can start by launching a small pilot, testing the model and learning from the results," noted a recent paper by McKinsey.
Automation
The third theme that Insurance firms can find in insurtech companies is the automation of specific processes or tasks within a company. Many people think that this will remove jobs for humans; however, it's actually doing quite the opposite. This is because this type of technology helps employees do their jobs more effectively and make fewer mistakes, leading to better overall company performance.
"Insurers who are slow to adopt automation may realise they're delivering varied and frustrating customer experiences, requiring a large human effort to process moderately complex claim cases that ultimately result in inconsistent handling and high leakage," concluded a study by IBM.
Conclusion
In summary, there are many benefits that insurtech can bring into insurance companies by helping them improve both user experience and performance; however, it's crucial for everyone involved to understand how these changes can affect them as well.