How AI can enhance CX for the insurance industry in 2022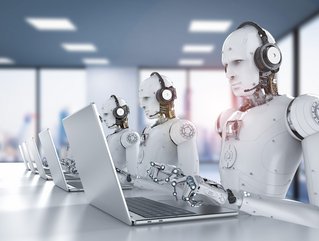 Sebastian Glock, a Senior Technology Evangelist at Cognigy, explores how AI technology can improve the customer experience for the insurance industry today
Insurance was one of the last hyper-personalised financial products, a place where consumers expected to have a one-on-one relationship with their agent and to be treated like family in case disaster struck and they needed to file a claim.
As the way insurance is marketed, underwritten, and sold has changed, insurers now have more data on their customers' needs than ever before. However, with a shift away from in-office care towards call-centre customer service, insurance policy and claims care has come to feel less intimate and consumers are feeling the sting of depersonalisation.
The lower cost of centralised and automated customer service for insurance carriers only yields savings if it doesn't detract from the customer experience. Conversational AI can make customer interactions more personalised and comfortable, delivering quality experiences across all channels – be that voice or digital platforms such as WhatsApp or Facebook Messenger - while maintaining a streamlined approach.
Using self-service, automation, and AI in insurance customer service
Self-service options for consumers are becoming more common across industries, and insurance is no exception. Would-be policyholders can benefit from virtual pre-policy walkthroughs. Claimants can streamline processes via remote claims handling, including video-conferencing with claims specialists and image-based documentation provided via a customer's mobile device.
Automation continues to gain ground as workflows and tasks that can be facilitated with minimal human involvement help minimise back office operational costs. Insurance customers who want to buy a policy, renew a policy, add coverage, pay a premium, or report or check the status of their claim can often do so quickly and easily through an automated system that prompts them for data inputs and moves the process from step to step.
Artificial intelligence (AI) helps insurers improve interactions with customers and predict their needs. Specifically, conversational AI-powered virtual agents allow customers to still have human-like experiences when they contact a customer service centre for assistance even if a human agent isn't immediately available.
A virtual agent insurance chatbot can begin investigating who the customer is and what their issue consists of as soon as a conversation is initiated. In some cases, the virtual agent can help resolve the problem without escalation. If a customer service representative (CSR) needs to step in, they are already equipped with all of the pertinent information about the customer account and the problem at hand. The customer should never have to repeat themselves.
The future of conversational AI for the insurance industry
The value of conversational AI for insurance customer service continues to expand. As NLP (Natural Language Processing) technology becomes more refined and customers become used to dealing with virtual agents and chatbots across all channels, contact centres can slowly offload repetitive tasks, allowing their CSR team to focus on more rewarding work.
Conversational AI, like other automation technologies, can reduce costs by decreasing the time it takes to handle customer queries and reduce customer churn by improving customer experience. It costs 5 times more to attract new customers than to retain them, so focusing on improving the quality of existing customers' experience is crucial to protect companies' bottom line. Conversational AI can play a key role in driving down costs and keeping both customer and employee satisfaction levels up.
Some of our customers in the insurance space say they have seen up to 62% of their customers resolve their own issue – without the need for human intervention – thanks to the implementation of conversational AI. Savings also come from employee retention; when employees are allowed to spend their time doing more meaningful work, turnover decreases, thus reducing rehiring and retraining costs. Finally, in a world that has now largely embraced remote or hybrid working, there's no time like the present to ensure that the technology stack supports all aspects of the customer journey – wherever they are.
About the author: Sebastian Glock is a Senior Technology Evangelist at Cognigy where he acts as a mediator between technology and business. He has advised top-tier companies in Europe and North America in digital projects and is a seasoned speaker at international conferences and events.