Hosta A.I. Joins Guidewire's Insurtech Vanguards programme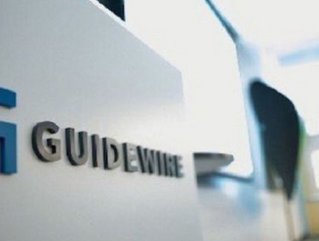 Hosta A.I. has announced its collaboration with Guidewire's Vanguards programme to maximise insurtech networking in the digital ecosystem
The San Francisco-based software company Guidewire has announced its latest collaboration with Hosta A.I. one of the market's leading advanced solutions for automated property assessments.
The Guidewire Vanguard Programme is a cloud platform provider that enables insurers to discover and network with the latest insurtech startups and how to partner with them.
The Guidewire Insurtech Vanguards programme assists insurers in learning about the latest next-gen insurtechs in the market. Alongside Hosta's technology, insurers can also accelerate processing property damage claims without ever having to send someone onsite for a property assessment.
Streamlining the insurtech digital ecosystem through Hosta .A.I.
According to reports, Hosta A.I. 's virtual desk adjustment at First Notice of Loss (FNOL), provides support for Guidewire ClaimCenter and enables carriers to complete claims more efficiently than ever before.
Hosta A.I. operates as a solutions provider for carriers, helping them to better manage the cost and hassle of onsite adjusting by building cutting-edge technology to decrease cost while increasing customer satisfaction.
Currently, the system is not favourable to insurers because sending adjusters onsite is expensive and time-consuming, costing carriers an average of $350 per claim, and over a billion dollars in costs per year for carriers just in the United States.
The expense is increased and complicated by the further chance of incorrect data from human-powered analysis, the inevitable consequence of manual data collection.
Covid has also resulted in carriers wanting to move to virtual desks as it is preferable to the policyholder. Data shows that customers prefer on-demand self-service tools that enable them to manage their own property cover, at their convenience.
Hosta A.I. facilitates services for these two market forces and offers new opportunities to streamline the loss adjuster process.
In 2021, Hosta A.I. announced the launch of their new AI-powered automated property assessment solution that enables insurers to access detailed measurements, context, materials, and sketches from just a few photos uploaded by the homeowner.
Hosta a.i. is also a marketplace disrupter because there is no app or special equipment required—any smartphone can be used. Customers can upload 4-8 photos to Hosta's website and the platform can extract and compile all the data an adjuster requires to estimate interior damages.
Guidewire is also adding Hosta A.I. to its automated claims segmentation workflow at FNOL because it simplifies the process, enabling adjusters to send an email or text message request through Guidewire for policyholders to capture their interiors.
Real-time data and A.I technology streamlines claims process
Once the policyholder receives the email, they will be able to complete their claim by submitting 4-8 photos per room. Within an instance, the Hosta a.i. Assessment Platform provides the adjustor with detailed property data, including a floor plan, material take-offs, appliances, elevation drawings and annotated images. Based on the data, the adjuster can evaluate whether the claim can be desk-adjusted or requires an onsite expert.
Speaking about the new collaboration, Laura Drabik, chief evangelist at Guidewire, explained, "Our mission at Guidewire has always been to innovate and solve our client's toughest challenges, which have gotten more complex due to the pandemic, climate change, and inflation."
She continued, "Adding Hosta a.i. to our Insurtech Vanguards program gives our insurance clients access to a fast, simple, and accurate way to assess property claims remotely, so assessors can handle more claims with the same effort."
"We're thrilled to join the Insurtech Vanguards program," added Henriette Fleischmann, COO of Hosta A.I. "We want to help the industry settle a claim within a day, help policyholders feel safe quickly, and enable adjusters to handle higher claim volumes."