Hippo and Metromile unite to provide next-gen insurance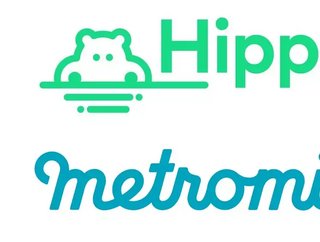 An exciting new partnership will see insurtech unicorns Metromile and Hippo collaborate on providing next-gen auto and home insurance to customers
An exciting new partnership will see insurtech unicorns Metromile and Hippo collaborate on providing next-gen auto and home insurance to customers.
Specifically, Hippo Insurance Services, part of Hippo group, will offer its acclaimed and digital-first care and protection coverage for homeowners alongside Metromile's pay-per-mile car insurance.
Customers who purchase one will be able to save 15% on the other when combined as a bundle. Both companies are noted for offering cheaper, faster, and more flexible insurance offerings compared to most incumbent insurers, making this collaboration an encouraging precedent for the future industry.
"Offering choice and control are central to who we are and what drivers have come to expect from us," commented Dan Preston, CEO of Metromile. "The addition of homeowners insurance through Hippo provides drivers with new options, greater flexibility and a new way to save.
"We are excited to partner with Hippo, as they, too, are creating more value as a digital-first insurer using real-time data and technology to meet the needs of today's consumers."
The importance of focusing on CX
A vital component of both companies' success has been their prioritisation of the customer experience (CX), achieved through intelligent use of smart technology and intuitive digital platforms.
InsurTech Digital has already explored the necessity for incumbents to partner with tech companies in order to maintain their relevance. The emergence of inter-insurtech collaborations at the highest level could indicate that the traditional industry's position is becoming increasingly precarious. 
By leveraging artificial intelligence and data analytics, Metromile and Hippo are contributing to a transformation of insurance that is more personalised (and therefore often cheaper) than its 'one size fits all' competition. 
The bundle offer is currently available in the US states of Arizona, California, Illinois, New Jersey, Oregon, Pennsylvania, Virginia and Washington. Following its official launch, customers in additional states will reportedly be included.
"We look forward to partnering with Metromile to offer our customers auto protection that's blending the best of technology with top insurance coverages, just as we are on the home insurance side, to bring customers the best possible coverage and experience possible," concluded Rick McCathron, President of Hippo.

Images sourced from respective companies