How to prevent insurance from being disrupted by ecosystems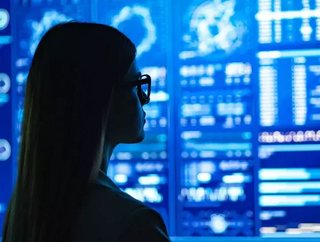 We ask Shay Alon, MD and Global Lead for Life and Annuity Software at Accenture, five core questions on the development of insurtech ecosystems...
We ask Shay Alon, MD and Global Lead for Life and Annuity Software at Accenture, five core questions on the development of insurtech ecosystems
Partner ecosystems present some of the most exciting opportunities for business in the digital era. However, keeping up with the developments is essential and those who fail to do so risk falling into obsolescence. 
To help us find out not only how insurance can avoid this fate but also what effect this change could have on customers, InsurTech Digital consulted , Managing Director and Global Lead for Life and Annuity Software at to find out more.
Combined with degrees in Mathematics and Computer Science from AMIT Bar Ilan (1983 to 1986) and Business and Ecosystems from Bar-Ilan University (1993 to 1995), Alon's career expertise in software development, insurance strategy and product innovation make him ideally placed to offer advice to an industry on the cusp of a transformative digital transition.
InsurTech's five questions
InsurTech Digital: Why are insurers in danger of being disrupted as ecosystems grow?
Shay Alon: Insurance is one of the most vulnerable industries to digital disruption, with new technologies, disruptive startups and Big Tech companies all putting pressure on traditional business models. While insurers entered 2020 in relatively good financial health, COVID-19 has sparked a recession and is impacting market profitability. 
Investors are backing insurtech startups – having raised US$12bn globally since 2010 – in a display of confidence for technology driven businesses. Most carriers recognise that ecosystems are already disrupting their businesses and that disruption will intensify. In addition, the COVID-19 crisis is likely to permanently realign protocols in the market as consumers come to expect constant access to their personalised digital services.
InsurTech Digital: How might insurance need to change its own role?
Shay Alon: Insurers have no choice but to adapt, except ecosystems don't just 'happen'. For insurers, one of the best ways to become an ecosystem business is to adopt 'open insurance'. Unlike in banking, insurers are not being compelled by regulators to share data. Accenture's shows about 67% of insurers expect to overhaul their business models in the next five years. Additionally, the pandemic has highlighted that customers, including brokers and agents, require digital solutions in addition to face-to-face advice.
Open insurance allows carriers to extend their distribution channels through strategic partnerships. The more customers and service providers they connect with, the more new partnerships they'll attract. To be successful, insurers must shift from selling products to becoming part of their customers' changing lives. With an increased quantity of data, such as from connected devices, insurers can assess and price risk using accurate, automated, real-time individualised data, instead of working from estimates and averages.
InsurTech Digital: What attitude should companies adopt?
Shay Alon: Leaders will be those insurers that embrace open insurance and work to prevent risks, as well as provide cover for them. The good news for life insurers is the technologies required to create an open insurance model already exist. To pivot to an 'open insurance' model, firms will need to rapidly establish API-powered IT architectures and develop new partnerships. Our found that 82% agreed ecosystems will allow them to grow in ways that are not otherwise possible. Furthermore, approximately 75% of insurers say they will generate half of their revenue or more through ecosystems.
InsurTech Digital: What effect will changes to technology and the nature of risk ultimately have on consumers?
Shay Alon: The risk landscape has changed exponentially. Even before the pandemic, insurers were re-assessing risks related to climate change and cyber security. As technology accelerates at a rapid pace, insurers are far better equipped to assess risks than they ever were before. They have data from devices, monitors, or perhaps they are predicting risks using data science and AI (artificial intelligence). But technology can also bring about new risks. For example, cyber insurance is now a must-have as we live more of our lives online, particularly for businesses now working remotely during the COVID-19 pandemic.
InsurTech Digital: Is there a 'ticking clock' for insurers to take action?
Shay Alon: The industry has been on a steady path toward fundamental change, but the pandemic has been a real inflection point for why there is no time to waste in their journey to a more digital future. Customers have moved online and insurers must meet them there. Leading insurers also understand that, by converging with industries and digital ecosystems, they have a chance to improve their customers' wellbeing. Most insurers now recognise that cloud is essential to thriving in an uncertain digital economy, and several have already made the move for their core insurance administration systems. Insurers not yet in the cloud will need to follow suit quickly in order to scale up and remain relevant and competitive.