Greenlight Re invests in full-stack insurer Blueprint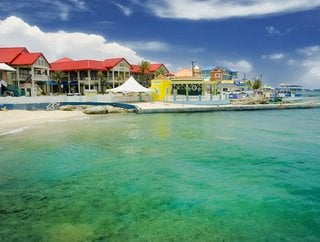 Blueprint is focussed on the digitalisation and integration of innovative industry technologies 
Greenlight Re, the specialised property and casualty insurer based in the Cayman Islands, has invested in Blueprint - a full-stack insurer specialising in new, industry technologies and innovation. 
Blueprint, which was founded in 2011, reduces the historically-outsized expense ratios associated with title insurance by centralising underwriting and agency operations under a full-stack carrier.
According to reports, the insurtech is adept at significantly reducing the expenses per file while offering a modernised title closing platform that facilitates an efficient and seamless closing process.
Speaking about the new investment strategy, Simon Burton, Chief Executive Officer at Greenlight Re, explained, "Title insurance is the perfect example of an inefficient marketplace with high expense ratios."
He continued, "The title market is well-suited to innovative solutions, and we are pleased to partner with Blueprint as they look to transform this market through innovative technology, automated processes, and competitive pricing."
Steve Berneman, Chief Executive Officer at Blueprint, concurred, "Buying real estate has been too difficult for too long. The 'Single Family Residential' asset class should be accessible to all, and that's only possible if title and escrow take a modern approach to transactions.
He added, "At Blueprint, we use technology, transparency, and innovative insurance models to empower buyers and sellers and to remove friction from the process."