Global insurtech funding hits US$15bn, Forrester study shows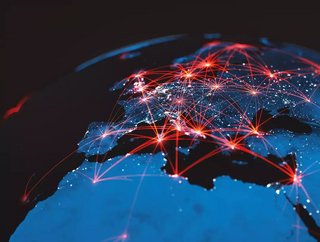 Forrester's report shows insurtech funding reached $5.3bn in Q3 of 2021
Global funding for insurtech companies has topped US15bn in 2021. This is despite the challenges raised by the pandemic, and by investor hesitancy across the board. 
The report, which was issued by Forrester, shows that investment is continuing to rise, with $5.3bn of funding alone raised in Q3 of 2021. The most recent quarter saw capital invested across 472 deals, and 12 rounds of funding amounted to $100mn or more, Forrester said.
The data shows a massive leap in investor confidence in insurtech from 2020's third quarter, which, comparatively, saw only $1.87bn in insurtech funding, according to Forrester data.
In a statement accompanying the data report, Forrester predicted, "Into Q4, 2021, expect funding to remain strong as venture capitalists see the transformative appeal of insurtech innovators."
Another recent report by Willis Towers Watson reveals that investor interest in insurtech has been steadily climbing since 2017. It states, "On average, since the beginning of 2017, approximately 6.5 times more investment is occurring on a current quarterly basis into InsurTechs across the globe."
Speaking about the market growth, Dr. Andrew Johnston, global head of InsurTech at Willis Re, explained, "As technology changes our lives, society will demand an insurance community that reflects and supports our changing, digitally empowered behaviors. Consumers and businesses increasingly expect insurance to be delivered when and how they want it, and risk carriers that fail to respond will fall away over time."
He continued, "To embrace technology is a minimum survival condition. Those that use it to redefine service in the insurance world will thrive. That means a positive future for InsurTechs that bring a truly differentiated business approach to our industry. Some of them will create untold long-term opportunities for themselves and the insurance sector."
Global leading markets in insurtech
Investors leading the largest funding rounds during Q3 2021 were Munich Re Ventures, part of the German reinsurer, and Japan's Sompo Holdings Inc.
The bulk of the funding, data reveals, went to three, leading global hubs. Stats show that 70% ($3.77bn) of third-quarter 2021  insurtech funding went to insurtechs based in the US. The UK raised the next biggest sum at $330mn and India raised $259mn.
Forrester's data also shows that even though the majority of the funding has gone to early-stage startups, the biggest deals of 2021 Q3 were private investments that went to established companies: employee benefits platform Alight Solutions LLC at $1.6bn, and to homeowners insurer Hippo Enterprises Inc. at $550mn.
Investor confidence knocked by inflation woes
However, other reports suggest that investor enthusiasm may be curbed by inflation rises following Chinese stocks plummeting to almost their lowest level in a year, with price surges cooling hopes for measures to help economic growth.
Experts are also keeping a close eye on US inflation data with the consumer price index (CPI) predicted to reveal the biggest leap in 30 years of 0.6%. This is compared to the previous month, or a year-over-year gain of almost 6%.
A rise in merger and acquisition for insurtech
Other reports are citing figures that suggest great collaboration in the insurtech sector, with a rise in merger and acquisitions due to dropping share prices. 
A study by S&P Global Market Intelligence used the recent Lemonade Inc purchase of Metromile Inc as a reactionary example. 
Information form the ratings agency reveals that many insurtechs have seen their values plunge after going public and that of a dozen insurtech companies that completed an IPO or a special purpose acquisition company merger on a major US exchange since the start of 2020.
The vast majority of funding is also concentrated on a small number of deals, with megarounds boosting the global investment rate, but not providing balanced investment across most companies.
Clyde Bernstein, Head of GB Broking and Global Leader of Data and Technology Broking Strategy at Willis Towers Watson, added,  "Lift the hood on the insurance industry and you will see the engine in danger of over-heating. The diagnosis from those tasked with keeping the industry on the right trajectory is that a different motor is needed. Fortunate passengers will enjoy the ride as new distribution and technologies deliver a better and more responsive client experience."