Former Aviva CEO launches new insurtech Abacai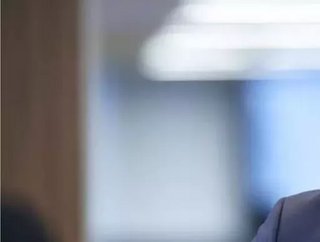 Car insurance venture, Abacia has the backing of Sun Capital Partners...
The former chief executive of Aviva, Mark Wilson, has launched a car insurtech platform called Abacai. The technology-led venture has the backing of the private equity giant, Sun Capital Partners.
The news has attracted much interest following Wilson's departure from Aviva, which was reportedly due to frustrations from shareholders following Avia's failure to grow revenues.
enjoyed a highly successful career in the insurance market, having reinvigorated Asian giant AIA before being hired to do the same at Aviva. Initially he was praised for saving the troubled UK company, but later years saw investors grow frustrated with Aviva's failure to thrive and lack of focus.
The launching of Abacai will be Wilson's first foray back into the insurance business since his 2018 exit from Aviva.
Abacai unveiled
Abacai is an artificial intelligence-based platform that seeks to offer cost-effective, tailored cover to customers in the motor insurance sector. Reinsurance giant Munich Re has already announced its partnership with the venture as a key strategic partner.
Currently, the management team for Abacai is being set up, and once established, will take over the existing Sun Capital-owned insurance arm, .
Plans suggest a capital injection of £50m is set to transform the operation, through the implementation of a cutting-edge AI, solution-led platform. Munich Re will be its long-term strategic partner for data analytics for underwriting and reinsurance.
A statement from Abacai revealed it is also planning to carry out takeovers and mergers, "to expand its footprint at pace and enter additional markets."
The insurtech will initially focus on both non-standard and prime customers for motor insurance in the UK. Later it will expand into other areas of cover and different markets.
The aim is to utilise analytics technology to provide more cost-effective cover to customers. According to the Financial Conduct Authority findings, a mature policyholder is overcharged an estimated average of £85 a year for motor and £122 for home insurance.
Wilson now sits on the board of BlackRock, the world's largest asset manager, and last year headed a failed takeover bid for Saga, the over-50s travel and insurance provider. He and the other executives will own a "substantial shareholding" in Abacai, while Sun Capital is also making a significant additional investment, the group said.
Wilson explained, "We have an ambitious vision for Abacai as a high growth disruptor. There is a massive opportunity in the fast-evolving digital insurance market and we plan to be at the forefront of the industry."
He added, "The winners in the next decade will be those who can leverage AI and new technology to give customers simpler, more competitive products within a framework of social good."