Amid switch to renewables, Aviva enters offshore wind market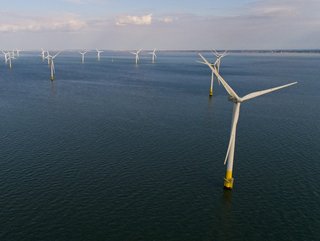 Aviva is attempting to accelerate the transition towards renewable energy by underwriting its first offshore wind projects
Aviva is aiming to encourage the acceleration of renewable energy by extending its insurance offering into the growing offshore wind market.
The British insurer stopped insuring new fossil fuel projects in 2019 and has already grown its renewable energy book to more than twice the size of the fossil fuel book it exited. Its existing renewable insurance offerings cover onshore wind, solar power, EV charging points and battery energy storage systems (BESS).
Now Aviva is underwriting offshore wind projects too, and the company has already insured its first risk in the North Sea. Aviva is offering construction all-risks and operational risks cover in offshore wind and will focus on large renewable energy clients and projects in the UK, US and Europe.
The company is also stepping up its involvement in battery energy storage systems (BESS), which allow electricity from intermittent energy sources like wind and solar to be stored and released later. Aviva says BESS technology, which it already underwrites but is now doubling down on, has "a major role to play in the economy's transition from fossil fuels to renewables."
The latest announcements play into Aviva's own sustainability strategy: the firm is targeting net zero by 2040 and claims to already cover enough renewable energy to offset more than 30mn tonnes of CO2 every year.
Aviva calls offshore wind 'a growth area'
Adam Winslow, CEO of Aviva UK & Ireland General Insurance, says: "Aviva has a strong reputation as a lead insurer in onshore renewables and we know there is strong demand in offshore as we see this market rapidly evolve.
"Aviva has pledged to achieve net zero by 2040 and in November we set out our commitment to help support the UK to become the most climate-ready large economy by 2030. Supporting our growing renewable energy industry, both on and offshore, is a critical part of achieving that ambition.
"With more offshore wind projects coming on-stream all the time and many others in the planning, development and construction phases, this is a growth area and we look forward to bringing our expertise and experience to bear in this exciting space."
Aviva's focus on renewables is also the latest example of insurance being used to influence corporate behaviour – this time for the better. Aviva stopped underwriting fossil fuel projects four years ago. A global campaign, called Insure Our Future, has successfully lobbied multinational insurers to stop underwriting fossil fuel projects in an attempt to accelerate the transition towards renewables.

Then, amid the energy uncertainty that resulted from Russia's invasion of Ukraine, the European Union (EU) banned European insurers from covering any vessel, of any registration, that was carrying Russian oil. "Using insurance as a tool for sanctions – that is something that I haven't come across before," Insure Our Future's Peter Bosshard told InsurTech Magazine back in July 2022. "I think it may be part of a growing trend of realising the power of influence that the financial industry has."