Flock and Aioi Nissay Dowa reinvent fleet insurance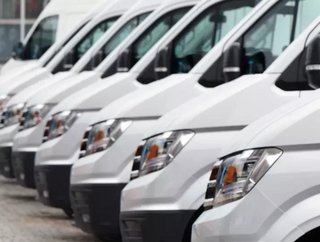 UK insurtech Flock and Aioi Nissay Dowa Insurance enter a partnership to change commercial fleet motor insurance is priced and distrubuted
UK-based insurtech Fock has announced today that it has entered a partnership with Asia's largest insurance company, Aioi Nissay Dowa Insurance (AND-E) to "reinvent" commercial motor insurance for modern fleets. The two companies plan to change factors such as pricing and distribution. 
Flock and Aioi Nissay Dowa have worked together over the past six months, developing two connected motor fleet insurance products which are currently available to self-drive hire, own goods, courier, and tradesperson fleets across the UK.  
Part of the MS&AD Group, Aioi Nissay Dowa Insurance is one of Asia's largest insurers, and the combination of its experience with Flock means that fleet managers can now access insurance tailored to their operations and designed to help improve safety over time.  
Commenting on today's news, Flock's CEO, Ed Leon Klinger, said: "We believe the insurers of the future won't simply pay claims; they will also actively incentivise and enable motorists to drive more safely and reduce risk. Together with AND-E, we are excited to be pioneering this approach. The AND-E UK team shares our vision of combining insurance with cutting-edge technology to create a safer, smarter world. This is only the beginning and I believe together we have the potential to transform how the world thinks about motor insurance".
Using Flock's technology to save money
Flock's technology is able to connect to vehicle telematics and analyse millions of data points to accurately price policies based on both the size and safety of each fleet. This allows customers to be rewarded with lower per-mile prices for safer driving. 
This announcement comes after the launch of Flock's commercial motor division at the end of last year. The company says that since then, it has helped its initial customers achieve a saving of 25% over their previous insurance policy, as it begins to grow its large fleet insurance business. This includes the vehicle transportation firm, Engineius, Jaguar Land Rover's 'The Out', and all-electric self-drive hire company, Elmo, all of which have signed up as customers.  
Chief Executive Officer of Aioi Nissay Dowa Insurance, Warren Hetz, said: "The motor insurance industry is at a crossroads as insurance, technology, and mobility converge, and this is creating a world of opportunities to improve road safety as well as deliver more tailored customer experiences. Our partnership with Flock heralds a new era in commercial insurance". 
"By combining Flock's cutting-edge technology with our significant underwriting expertise in connected vehicle technologies and insurance, along with our global distribution networks, we will be able to deliver an exceptional experience for fleets and their drivers", he said.