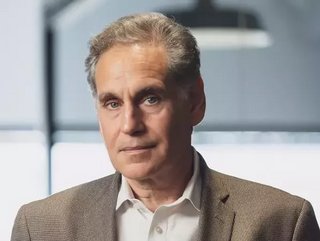 As the executive VP of Capgemini, die-hard New Yorker Seth Rachlin is a busy man. But taking time out to enjoy the arts is high on his bucket list
Who was your childhood hero and why?
"Having grown up in New York, my childhood hero was a basketball player for the New York Knicks, Bill Bradley. Although arguably not necessarily the team's best athlete, I always felt that he worked the hardest and was the smartest basketball player on the court. 
"It was inspiring to see how his dedicated practice and intellect helped him achieve success. Bill went to Princeton University and led the school to its first NCAA finals in its history. For those who are not from the US, this was a big deal! 
What's the best piece of advice you ever received?
"I was very lucky to have a great mentor to guide me through the ins and outs of the industry during the early days of my career as a consultant. One standout piece of advice given to me by this mentor is that I should always regard clients as "clients for life."
Which activity are you most looking forward to doing when the pandemic is over?
"I am a huge classical music fan. Being a consultant with clients dotted across the globe has meant that in the past I've been able to extend my trips to get tickets for a local opera, concert, or performance that's going on wherever I might be. 
"I have very fond memories of seeing some fantastic artists perform live before the onset of the pandemic. I am very much looking forward to the re-opening of concert halls and experiencing the atmosphere it provides.
Is there a personal achievement from the past 12 months of which you are particularly proud?
"Early on, before becoming a consultant, I'd always wanted to become a college professor. This led me down the academic path to undertake a Ph.D. in Sociology at Columbia University. 
"After I dove headfirst into a career in consulting, I put my dream to teach on the backbench until this past Spring where I began teaching a graduate course at the University of Chicago's Public Policy programme. This has always been on my bucket list. Being able to speak to students on technology and risk, my two passions is something I am particularly proud of.
What inspires you in insurtech today? 
"A personal interest of mine is what insurers call the 'protection gap', which is, put simply, all those risks and bad things that can happen to people or companies that insurance currently doesn't fully or partially protect against. This includes the likes of climate and cyber risk, both of which are growing inextricably.
What inspires me is the power of technology to solve some of these problems. This includes the likes of data-powered systems to better predict the nature and timing of storms and even sensors that can alert customers to take preventative action to reduce any likelihood of damage. 
About Seth Rachlin: as the Executive Vice President, Global Insurance Industry Leader, Seth Rachlin has over twenty-five years of experience in building and advising companies in the insurance, technology, and business services sectors. He is an acknowledged thought leader on topics concerning the intersection of risk and technology.