Five Minutes With: Adrian Rands of Quantemplate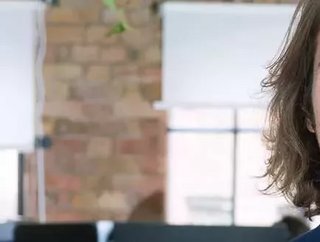 With a penchant for biographies and extreme beach sports, Adrian Rands, the CEO and founder of Quantemplate, talks industry inspiration and covid corridors
Adrian Rands is co-founder and chairman of the data analytics insurtech, Quantemplate. An avid kite surfer with an appetite for the natural world, he tells us what inspires him in insurtech today 
Who was your childhood hero and why?
As a child, I didn't really have heroes as I was always more focused on my own hobbies and sports rather than following celebrities or the media. From a professional perspective, I must admit my hero is Maurice "Hank" Greenberg, long-time CEO of AIG and still the CEO of Starr Insurance at the spritely age of 96! 
Hank Greenberg, in my opinion, is rather unique in our industry in his ability to build a business like AIG into the leader in both distribution, through establishing a global network of local offices, and simultaneously constructing a fortress-like balance sheet with the lowest cost of capital. Clearly it was a herculean task to build the world's largest insurer and it's telling that the delicate capital balancing act unraveled so dramatically in 2008, just three years after his departure. I suspect Hank's assertive leadership if he had remained at AIG, would have kept the Financial Products team in check, but who knows. 
Much has been written about AIG, all with strong opinions. However, my favourite piece was the book "The AIG Story" co-authored by Greenburg. It's a fascinating account of the 80-year journey of two men (Cornelius Vander Starr and Greenburg) building the greatest insurance company of all time. Well worth a read.
What's the best piece of advice you ever received?
The best advice I ever received was from Steve Garnett, EMEA Chairman at Salesforce at the time and formally a senior sales executive at Oracle who helped grow the business into the 2nd largest software company globally (as it was in 1996 when he left). 
Steve said "Enterprise sales move at the speed of trust" which is a quote he accredited to Marc Benioff. This is clearly sage advice for any industry, but I believe particularly pertinent to insurers. Most Insurance companies have the policy to minimise and mitigate risk from all areas of operation, except underwriting where it is tightly managed. This is clear from the highly conservative investment strategies adopted by most insurers, so it would be quite unreasonable to expect insurers to carry technology execution risk even if it results in slow adoption of innovative solutions. 
At Quantemplate we have a rather unique approach to seeking trust, and this is by publicly publishing full details of every aspect of our product, including videos and granular feature demos through our Knowledge Base at Quantemplate. This level of transparency is extremely rare amongst technology vendors to the insurance sector. For us, as our product features and functionality are constantly evolving and improving, the downside of IP leakage is far outweighed by the upside in enhanced customer trust.
What was the last book you read - and how long ago did you read it?
Eighty percent of the books I read are biographies so the last one bucks the trend a little. The book is "Entangled Life" by Merlin Sheldrake which I finished in July this year. Sheldrake is a biologist who beautifully explains how the living world is composed of interrelated organisms living in symbiosis and connected through a vast mycelial network. In many ways, I think the 335-year-old insurance market mimics this ecosystem where assured's, brokers, agents, carriers, reinsurers, and consultants all need to collaborate to deliver effective risk transfer and customer security. 
The Quantemplate data platform has been designed to operate like a mycelial network for this insurance ecosystem, where data is cleansed, enriched, filtered, and communicated between underwriters, actuaries, and brokers to assist the market to achieve its purpose as efficiently as possible.
Name one piece of technology you couldn't live without and tell us why (excluding your mobile phone)
There are numerous dull technologies that are necessities for my day-to-day existence, however, my favorite technology, the 10m Ltd Edition EPIC Screamer Kitesurfing Kite is arguably not needed to sustain life. I was extremely fortunate to be in the Grenadines in 2013 when the EPIC Kiteboarding CEO and Founder Dimitri Maramenides was on a photoshoot for their 4th generation kit. He let me take the kite for a spin and I could not believe the power, speed, and hangtime it delivered.
Dimitri is a professional kitesurfer, not an engineer, but his determination to build a kite that had more boost than anything on the market resulted in a piece of exquisite technology that has produced happy times for many, and no doubt a life changing moment for the lucky few.     
Who do you look up to in terms of leadership and mentorship? 
Shortly after I launched Quantemplate I was introduced to Ron Carlier (the longtime CEO of RK Carvill & Co) and delighted when he joined my board. As one of the most successful Reinsurance Brokers of his generation, Ron's guidance and wisdom gave me the confidence to launch in the U.S. early on, and the territory has grown to be the largest market for Quantemplate. 
We now operate Quantemplate as a collaborative ecosystem with leadership guidance now coming from our key partnerships and customers. This allows our central role to be exclusively focused on delivering the highest grade of technology and digital support tools to enable this ecosystem to flourish.
Which activity are you most looking forward to doing when the pandemic is over?
Travelling to the tropics. There is something magical about the flora and fauna in tropical regions where enormous and colourful plants burst out of every forgotten corner and crevice. With a spot of luck I'll be spending my 40th birthday next year in Mauritius with my family, as there appears to be some light at the end of the Covid tunnel.
Is there a personal achievement from the past 12 months of which you are particularly proud?
We are very pleased with our customers' feedback from the launch of our Connectivity suite in Q1 this year. The path to automation has many steps but the simple integrations for data enrichment and model processing systems represents a significant milestone. These connectors enable the seamless flow of real-time data between tightly coupled business processes, resulting in a huge leap in the confidence carriers have in the accuracy of their risk reporting.  
What inspires you in insurtech today?
The trend I am most excited about in insurtech is the increased adoption of IoT and enabled devices. It is clear that the benefits to customers of having insurance seamlessly integrated with physical products and for carriers to price risk based on personalised data is a win/win on both sides of the equation.
At Quantemplate we see our role as the integration and communication network through which this big data can flow from devices to the finance, actuarial and modelling teams within insurers. Our platform was architected to handle data at this scale and although we expect it to be a few years before IoT becomes ubiquitous we are already seeing data volumes on our network picking up substantially, with billions of rows of exposure data flowing through our pipes every month.