FIVE Key Strategies to Help Insurtechs Scale in 2022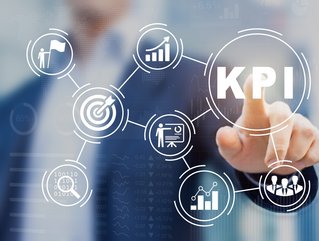 Driving insurtech growth through clear strategy is the best way to expand and make the most of investment funding. We list FIVE steps to scale success.
Investors are watching the expanding insurtech space with interest, and are also placing trust in a marketplace that has untold potential. But with so many start-ups clamouring for funding, making sure a company has the right growth strategy is essential. We explore five top strategies that insurtechs should focus on when planning to scale.
1) KYC in insurtech is essential
Right now, only 2% of the global insurance market is classed as insurtech. That means 98% of companies are still operating through outdated legacy systems that fail to address the demands customers have come to expect. Insurtechs have the advantage in being able to deliver products swiftly and efficiently, as well as being able to maintain constant contact through mobile technology and apps. However, making good use of the data on customers - and knowing which services are proving most popular, is essential for any insurtech. The marketplace might be small, but the competition is already tough. In order to scale, prioritising KYC data should be a critical part of any strategy. This should also include future forecasts on new products and services companies plan to launch in the near future.
Indeed, a recent study conducted by Cover Genius of more than 15,000 global consumers showed that over 40% of travellers plan to change providers from their previously purchased travel insurance, indicating a disparity between the traditional insurance provider's offering and the customer's needs.
2) Insurtechs must focus on delivering faster, better products and services
Innovation is at the heart of every truly successful insurtech - and that is mainly drive through technologies that deliver good services. Streamlining internal processes and operating in a lean and agile manner can ensure the swifter delivery of services - and help the company to adopt the latest technologies that offer appropriate solutions for their customers. A recent study by McKinsey showed that insurance companies can potentially automate 50 to 60% of their back-office operations. Some insurtechs are managing this by creating new service models quickly through partnering with other insurtechs and technology companies.
3) Insurtechs should identify suitable partners within the ecosystem
Because the pace of technology and offerings is changing so fast, insurtechs should identify which partnership companies would best be suited to helping them scale and drive forward growth. A collaboration can be key in taking things to the next level. However, the wrong partnership can equally, be disastrous. From a legal perspective, all areas of the business should be explored. This includes the longevity of the partnership, the expectations of the partnership and the security strategies that could impact both businesses if one is the target of cybercrime, for example. Studies show that one of the biggest factors of a partnership's success is whether the collaboration addresses an identified business need and use case. Insurtechs need to make sure there's a clear connection between the insurance company's requirements and the insurtech start-up solution.
4) Insurtechs need to plan around KPIs
It sounds simple, but setting the right goals from the very outset will help take the rest of the strategy discussions in the best direction. These KPIs include considering the right partnership companies, looking at which new products and services are being launched and which new technologies are suitable for adoption, based on those products and services. Experts agree that without a clear understanding of key goals, companies are at risk of trying to force tech solutions to fit rather than seeking out a partnership that can offer the correct solutions from the get go.

According to a study by Capgemini, insurtechs can experience a 60% faster time to market delivery time if they form a collaboration that is in line with their goals. If companies fail to identify essential indicators for success, it can be difficult to assess the failure or success of an insurtech investment.
5) Insurtechs must have a clear scaling plan
According to a report by Efrat Sagi-Ofir, Co-Founder and Chief Revenue Officer at Air Doctor, insurtech solutions should be easily scalable. She says, "Start-ups and scalability should go hand in hand. Often, these partnerships break down once the parties move from pilots and testing to scaling the solution for a wider rollout. For various reasons – technology, infrastructure, nature of the business model – solutions can fail at scale."
Ultimately, pilot programmes are essential and insurers looking to partner with an insurtech to boost their digital presence, as well as insurtechs looking to scale by partnering with an incumbent, should begin the process with a pilot scheme before making any official decisions. Pilot schemes reveal the road bumps, which can then be dealt with quickly and efficiently, without risking loss of investment. They can also hone the scaling process to ensure it is far more successful once the strategy is officially rolled out.