FIVE insurtechs leading global disruption in insurance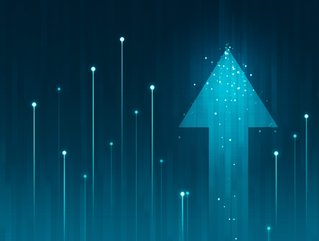 Technology and innovation are transforming the insurance space. We look at the top five companies driving change in a range of sectors, from health to auto
As incumbents struggle to transform and embrace the digital revolution taking place within insurtech, there are a number of companies that have already, irrevocably transformed their sectors. This has been done through agile working practices, cloud-native platforms, and second-to-none customer service through super apps.
Addressing the massive issue facing all data-reliant companies, At-Bay is providing cyber insurance protection against the ever-growing threats of cyber attack. According to reports, insurnace companies are only second to legal entities in terms of cyber attacks targeted because of the huge volume of data they hold on their customers at any given time. Just one cyber breach can cripple a company operationally, financially, and reputationally, so having state-of-the-art cover to protect against such eventualities, is essential. To date, At-Bay, which is based in the US, has raised US4292mn in funding, and has the backing of leading investors such as Lightspeed Venture Partners, LocalGlobe, Shlomo Kramer, Khosla Ventures, Acrew Capital, Munich Re Ventures.
As Earth Observation technology reaches new heights, insurance companies are becoming increasingly proactive in their approach to data and risk analytics. Arturo is one such company. The US-based insurtech specialises in geospatial and weather analytics. By unlocking the power of aerial imagery, the insurtech empowers insurance carriers with property insights and predictive analytics that provide acute and real-time risk data. Arturo can also analyze "on-demand" and provides the most current information in seconds – enabling quotes to be performed in under a minute, ensuring the best customer experience.
Taking the digital health sector ot new hights, Alan is a French insurtech revolutionising the telehealth industry. Launched in 1986, it was the first digital health insurance company in France, and its core aim was to transform health insurance by focusing heavily on improving user experience while providing an excellent price-quality ratio health plan. The insurtech is known for its simplicity of service combined with a team that is passionate about delivering the best health services. It also offers Alan Map, accessed through the app or online, which offers avast array of services, from clinic locators, to alternative medicine providers. Alan has raised a total of US$556mn in investment to expand its services.
Akur8 provides insurance companies with risk modelling, demand modelling, impact analysis, and price optimisation for P&C and health insurance providers. It is currently the only AI pricing solution for insurers based on transparent machine learning (ML). Launched in 2018 by Samuel Falmagne, Guillaume Beraud-Sudreau, and Jean-Marc Leoni. The company is headquartered in Paris, Paris, France and has two main investors, namely BlackFin Capital Partners and MTech Capital. To date, the startup has also raised over US$35mn in funding and closed its Series B round in June 2021.
With a raft of keen investors that include Accel, Catamaran Ventures, and Elevation Capital, Acko General Insurance is responsible for driving transformation within India's growing insurance industry, which has traditionally weighed down with paperwork and beaurocracy. Acko therefore offers a far simpler solution for customers seeking general insurance cover and automobile protection. Launched in 2016, Acko was awarded its license from the Insurance Regulatory and Development Authority of India in September 2017. Since then, through its easy-to-use super app and low-cost cover options, it has become the fastest-growing insurtech in India. To date, Acko has raised US$428mn from its investors and has also introduced new marketplace offerings, such as UBI policies and embedded products for the ecommerce market.