FintechOS Launches New Pet Insurance Accelerator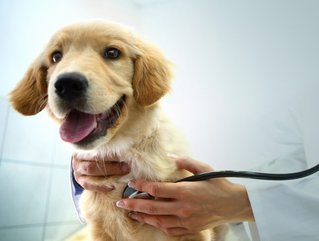 FintechOS has announced its entry into the pet insurance marketplace with its latest, hyper-personalised pet cover
The global fintech and digital insurance company FintechOS has announced its launch into the pet insurance industry.
Currently a leading entity in high-productivity fintech infrastructure technology, Fintech OS helps companies across any domain rapidly launch and manage the next generation of products and services across lending, savings, insurance, investment, and embedded finance.
However, this time, it has concentrated on creating its own unique offering - a brand new entry into the pet insurance marketplace with an accelerator that provides hyper-personalised cover for customers.
By using accelerators within the FintechOS platform, the fintech is also enabling companies offering financial services to launch the products customers are demanding as soon as the need arises.
FintechOS KYC strategy for new pet insurance cover
According to reports, FintechOS has developed its new Accelerator to empower insurers to offer tailored pet insurance to a market that has seen significant growth due to COVID-19. To improve penetration into this valuable market, the fintech is helping insurers to transition to data-driven and hyper-personalised experiences that change the thrust from pet insurance to pet wellness assurance.
It is this switch, they claim, that will earn insurers greater customer loyalty, and those with a wider portfolio can leverage this to drive informed cross- and up-sell opportunities.
FintechOS provides user-friendly platform for customers
In a statement released by FintechOS, the company said that by using the Accelerator, insurance customers can upload the details of their pet, including photos, to customise and tailor their experience and their cover.
Customers can also combine multiple pet insurance policies for different pets under one account that can be managed through the FintechOS integrated super app.
Better pet insurance offerings for customers
Speaking about the new product, Jonathan Philips, UK Insurance Sales Director, said, "95% of pet owners consider their pet a family member, according to the Harris Poll. Protecting your pet is a personal matter and customers are demanding a personalised experience from their insurers. We've worked hard to create a product that empowers insurers to enter this lucrative and growing digital space."
Data suggests the pet insurance Accelerator also provides innovations to the award-winning FintechOS platform, which is partnered with Northstar insurance product to empower insurers
to take advantage of digital innovation without the need to upgrade their existing infrastructure. The platform has built-in accelerators and products that can be launched on installation, and also completely configured and tailored to insurer needs.