Coverflex hits €5m in largest seed round raised in Portugal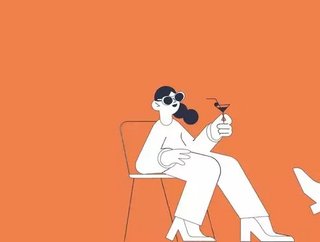 The Portuguese insurtech's funding round was led by the pan-European VC, Breega and the 200M Fund
The Portuguese insurtech/fintech startup, Coverflex, has initiated the biggest seed funding round in Portugal to date, and one of the largest in Europe, led by Breega and co-investment from the 200M Fund.
Coverflex, which provides an all-in-one solution for companies to design and personalise their compensation offers to include meal allowances, fringe benefits, health insurance and more, was founded in October 2019.
Their platform enables businesses of all sizes to streamline their employee benefits while also saving time and money. The solution provides access to an app, company defined budgets and options and a VISA card. Employees can select which benefits best fit their needs.
The disruptive insurtech is transforming legacy compensation practices by aggregating multiple providers, helping companies to cut costs with fiscally efficient benefits and by giving employees more value while improving their personal financial literacy regarding compensation and benefits.
Over 3000 employees from big-name companies such as PwC, Bolt, Emma - The Sleep Company, Landing.Jobs, Startup Lisboa, Rows, Paul Stricker, Velocidi, Dott and Unbabel are currently using Coverflex's solution.
 
Coverflex investment strategy


 
Breega and the 200M Fund's contributions to the investment drive will fuel Coverflex's expansion plans. The 200M Fund is a co-investment matching initiative by the Portuguese government to support better investment in cutting-edge businesses and attract international entrepreneurs and qualified funds and corporations to invest in the Portuguese market.
According to reports, Coverflex aims to become the market leader in Portugal, with the financial backing enabling their international rollout and recruitment drive for expert product, design and engineering teams.
The startup is hoping that their personalised and easy-to-use employee compensation service will reinforce their clients' attractivity, giving them the competitive edge and enabling them to better attract and retain their most valuable staff.
Speaking about the investment drive, Miguel Amaro, Coverflex Co-Founder and CEO explained, "The way we work is changing, but compensation — salary, bonus, equity and benefits — has not evolved for decades. The current rigid, one-size-fits-all approach is outdated and fails to satisfy the needs of the modern workforce."
Amaro continued, "From the very beginning, we've been focused on creating an experienced and solid team that is aligned with Coverflex's mission and goals. Building a project from the ground up requires teamwork and an environment where everyone is collaborating and delivering on a shared strategy. We always look for the best people in each field, those who stand out. This mindset is going to define our direction over the next decade."
He added, "As entrepreneurs, having built and directed companies in different industries, we came up against the same problems time and again when dealing with employee compensation: multiple providers, a lack of transparency, reliable information and flexibility created a less than optimal experience for both us as employers and our teams."