China Embraces InsurTech According to New Report by Swiss Re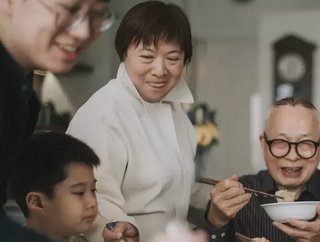 World's largest reinsurer Swiss Re has published the "China Insurance Technology Development Report", revealing China's growing interest in insurtech
According to a new report written in partnership between Fudan University and Swiss Re, the Chinese government is currently focusing on technological innovation as the core of its national economic strategy, which seeks to adapt and evolve with changes in global technology trends.
In order to remain competitive in a global economy, China wants to have the latest and greatest technology available - seemingly by any means necessary. There are rumblings of a new level of competitiveness across nations not seen since the Cold War, and even insurtech seems to be included in the mix.
Technological explosion
The pace of change in the insurance industry has been rapid and transformative. The transformation is speeding up as technology takes over, with all aspects changing drastically: from business models to how people work at home or telecommute. One instance of such disruption is the digital platform WeChat used for instant payments among colleagues without having cash on hand and even buying products directly online.
According to the report, the insurance industry is playing an increasingly important role in supply-side reforms, promoting industry transformation and upgrading. To be successful in the future, it seems insurers will require adaptation to encourage a higher quality of development in this sector within China's economy as well as worldwide.
Insurance companies have been transitioning into Insurtechs explicitly designed with these needs in mind - they offer innovative products at affordable rates while maintaining standards set by regulators. It's become apparent in recent years how changing the strategy to insurtech can make a significant difference when it comes to accelerating the reach to billion-dollar valuations.
The big talk around big data
Insurance technology's growth and widespread use are rapidly transforming China's insurance sector, with the bulk of the activity now focused on marketing and claims. According to public sources, the amount of news in insurance underwriting is minor, while in insurance, product innovation is practically zero. So far, Chinese insurtech brands are merely replicating innovations from other countries.
Automobile insurance premiums have progressively risen in recent years, with technological progress and innovation playing a significant role. Big data fuels the usage of "insurance technology" in the car insurance sector. The report also notes that as China's health insurance market proliferates, the country's insurance sector will become more closely linked with IT. The use of "big data" in the field of health insurance could come to dominate.
Agriculture insurance will provide a lot of opportunities for the application of insurance technology in the future. In present times, as with auto and health insurance, agricultural insurance's use of "big data" continues to be a significant area of focus.
Driving change across the Chinese insurance sector
The future of insurance is rooted in technology. The need for technological transformation has become an essential part of the strategy development process at many companies. The research expects insurtech to keep driving changes within this industry going forward into the near term as well because there will be more variety among participants working together.
Diversification between different industries, fields, or channels is expected to promote new products to address the needs for protection in these areas. An increased number of products and services could come out every day on top of existing platforms and new ones alike.
The participation of Internet companies in the insurance ecosystem has demonstrated their mature online application capabilities and brought into question regulations around data. 
In the long term, insurance technology is expected to reduce risk and improve claims settlement. The main objective of the research is to study ways to protect consumers better while enhancing business operations in the industry.
The increasing presence of policymakers and other participants in the area is an invaluable resource for the industry and an indication of growing interest. They provide valuable insight into various issues that may not be obvious at first glance.
However, one can't help but wonder whether or not Swiss Re has its sights set on retaining the title of the world's largest reinsurance firm. While the Switzerland-based firm claims to promote sustainable development, it seems to leverage its neutral position, with a high probability of increasing future activities in China's growing insurtech sector.