China hits insurtechs with sudden, hardline regulations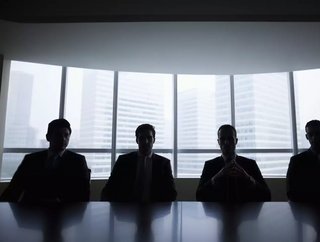 The swift rollout of new compliance laws provides too little time for insurtechs to adjust to the new regulations, say experts
Chinese regulators have announced the rollout of a new 'internet insurance rectification' plan which experts say will stifle insurtechs because it doesn't give companies enough time to adjust to the strict compliance requirements.
The totalitarian communist state, which issued a similar recent crackdown on technology companies (which also indirectly impacted the insurtech market) is dealing a seeming double blow to the industry with the latest directives. 
The insurance rectification plan issued by the China Banking and Insurance Regulatory Commission (CBIRC), industry commentators say, seeks to force insurtechs into regulatory compliance but gives an insufficient timeframe in which to carry out the changes.
Swift action required for Chinese insurtechs
According to reports, the CBIRC announced its plans to launch a 'special rectification of internet chaos,' and that this would require technology companies to put a stop to market harming practices such as "improper marketing and pricing practices" and increasing user privacy protection. 
Other changes include addressing failures to provide sufficient offline service, hosting misleading sales, imposing excessively high service fees, and misusing user information. The regulatory changes will impact procedural, operational, and internal processes within insurance companies. 
The directives are also being ushered in following cases of illegal insurance businesses, in which internet platforms sell insurance but do not hold insurance business licenses.
The 'Notice on Carrying out Special Rectification of Internet Insurance Disorders' sets out extensive directives which identify violations and vulnerabilities in China's insurance industry, and orders that changes must be carried out to rectify the situation by the end of October 2021. Investigations into vulnerabilities and changes required must also be completed by September 2021.
Insurance companies must set up a group dedicated setting out an action plan to address non-compliance issues August 15th. The directives also state that insurtechs must present inspection reports, disclose issues and ensure they are corrected. 
Banking and regulatory bureaus will then conduct inspections to ensure the stated changes have been carried out.  
China's growing insurance industry
China's insurtech industry is booming, with data showing that in 2020, 146 companies were involved in online insurance sales. These consisted of 74 P&C providers and 72 life insurance companies.
Figures also show that insurtech annual premiums are 298bn RMB - and make up 6% of the total insurance industry premium market. Online health insurance also grew by 58.8% in 2020.
Long term goals for China's insurtech market
But although insurance investors are reeling from this latest blow to the market, the new regulations will reset the industry - correcting major flaws in compliance that in the long term, will almost certainly strengthen the insurtech sector. 
The timeframe will be problematic for many businesses, but unlike previous government crackdowns, insurtechs will not be curtailed from making profits, raising capital from investors.