Capgemini: Dynamic distribution critical for insurers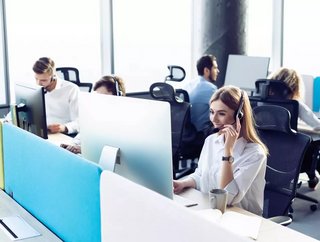 The 2021 World Insurance Report finds more than 44% of agents and brokers need to increase digital engagement
Emerging technologies will increase digital engagement with customers for the insurance industry says a new report that suggests insurers must blend their distribution channels to remain competitive. 
The World Insurance Report 2021, undertaken by Capgemini and Efma, points to a combination of physical and digital distribution networks as a way to improve customer experiences in the wake of the COVID-19 pandemic.
The global population has also become more crisis conscious and is placing greater value on insurance investments, the report found. The most likely cause of this is an increase in natural crisis events worldwide, as well as COVID-19.
According to the report, more than 60% of insurance executives surveyed said COVID-19 affected their firm's customer acquisition efforts, and about 40% cited an impact on customer retention. 
To regain lost ground, the findings suggest insurers consider the 'CARE' approach , where Convenience, Advice and REach are at the heart of designing and evaluating the effectiveness of their channels. 
While 87% of insurers say they will invest in digital enhancements, only 32% say digital channels are effective in sales because they lack personalised advice capabilities. Digital channels earned high marks for their round-the-clock availability, ease of updating information for insurers, and search capabilities. 
Yet, their inability to provide in-depth, personalised advice to customers seeking complex products such as retirement plans and annuities made it clear that agents and brokers are still essential for purchasing these types of insurance.
         Key report findings include:
Insurance customers say the

convenience of their experience is impacted by the ease and speed

of access to information. But

more than 40% of customers

say it is

difficult to get in touch with agents and brokers

, who are insurers most prominent distribution channel, outside of typical office hours.

Technology can supercharge channel effectiveness

: 

Agents and brokers need to ramp up their

digital engagement capabilities and almost half (44%)

of those surveyed said

they need support from their insurers

for digital collaboration and engagement tools to assist customers effectively.

Knowledge gaps are preventing personalised customer advice:

 68% of insurance executives are

missing personalized advice capabilities

which acts as a barrier to convert leads into sales. Equipping agents and

brokers with AI-based analytical tools can help

them understand customer preferences and create a customised experience.

 

(World Insurance Report 2021)
Convenience rated highly in insurance
Customers surveyed revealed they value ease and speed of services and access to information as a major factor in their insurance decisions. Up to 77% of insurance executives say that agents and brokers are their most prominent distribution channel. 
A further 40% of personal line customers said it was challenging to contact agents and brokers outside typical office hours − and lockdowns and social distancing make the situation more complicated. 
Unlike personal policyholders, commercial lines and small-to-medium businesses (SMBs) did not see an appreciable difference in the convenience offered by agents and brokers, digital channels or direct channels. More than 50% of SMBs said their experience interacting with agents and brokers is convenient, while more than 60% found digital channels convenient.
Emerging technology in insurtech
Other findings showed that agents and brokers are keen to increase their digital engagement capabilities. More than half of the agents and brokers who took part in the study said that to assist customers effectively, they need digital collaboration and engagement tools such as screen-sharing platforms and digital document-signing tools. 
They also said customer convenience improves when digital illustrations and single-screen product comparison tools are offered. 
However, less than two-thirds of insurers said they provide agents and brokers with these sought-after digital tools to enhance customer experience. In the future, 'Digi-intermediation' – a process in which agents are digitally empowered, and virtual channels are humanised – will eliminate distribution gaps, enhance CX, and optimise delivered value.