Branch raises US$147mn gaining a valuation of $1.05bn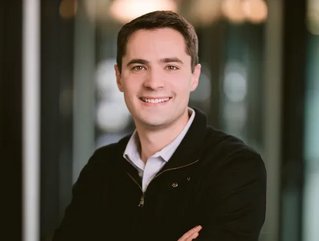 Branch Insurance has secured US$147mn in its latest funding round, raising its valuation to $1.05bn taking it to official unicorn status
Branch Insurance, the Ohio-based home and auto insurance startup, has raised $147mn in its latest Series C funding round.
The generated funds which were drawn from investors including Weatherford Capital, a family-owned private investment firm, which led the round, saw participation from existing and new backers such as Acrew, American Family Ventures, Anthemis, Gaingels, Greycroft, HSCM Ventures, Narya, SignalFire.
The Branch now has a postmoney valuation of $1.05bn as a result of the round and has raised a total of $229mn in investments since its launch in 2017. The company plans to use its new capital in part to accelerate its rollout across the US It is currently in 28 states, having expanded into nine new ones this year.
Branch and API insurance technology
According to reports, Branch is currently the only insurance provider to bind insurance through an API and bubble home insurance and auto insurance in a single transaction. The provider also specialises in embedded offerings
Branch, according to co-founder and CEO Steve Lekas, is the only insurance company that he is aware of that can bind insurance through an API, and the only one that can bundle auto and home insurance in a single transaction.
Branch also specialises in embedded solutions. The company has partnered with mortgage or security system providers to integrate insurance at the point of sale in their products. Currently, partners include Homepoint, OpenRoad Lending and SimpliSafe.
The business model reduces Branch's outlays in the customer acquiring process. This means the insurtech can offer premiums for a lower price than competitors and as well as insurance direct-to-consumer and through agencies.
Branch growth strategy
Branch has experienced a robust growth spurt over the past two years and has grown its annualized written premium by 1,300% in the last 12 months.
Reports suggest that since announcing its $50mn raise in June 2021, the startup has also increased its head count five-fold - to 400 employees.
Speaking about the news, Branch co-founder and CEO Steve Lekas said, "The thing that Branch does differently is charge an appropriate amount to cover the costs of running each policy. We have a price and a model that no one else can replicate at this stage. And so we're trying to double down on it and get to scale quickly in all 51 states…The funny thing is, even though we're four years younger than the insurtechs that preceded us, I think we'll be the first one to get to cash flow positive by a stretch."
He continued, "We came from a place where we were not the first insurtech, so we battled early since venture doesn't like to compete with venture, so once venture thinks there's a well-funded, intelligent, credible group of people tackling a problem, then they think twice about putting more money behind a competitor."
Lekas added, "But now we're at a scale where we're selling more product than most of those that came before us. I think the thing we've made is the thing that everyone thought they were investing in to begin with."