bolttech invests in digital insurance advisory Sherpa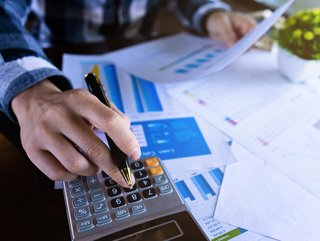 Digital insurance advisory Sherpa has received a strategic investment from bolttech, in order to expand further into Asia and the US
Sherpa, a company on a mission to close the advice gap in insurance, has received a strategic investment from bolttech, the international insurtech unicorn, as part of a collaboration to expand the international presence of its digital insurance and protection advisory tool, Sherpa Score.
Sherpa Score is a data-driven advisory platform that provides consumers with a customised visualisation of their insurance and protection gaps to inform their decision-making. Businesses selling insurance can integrate the Sherpa Score platform into their own channels to drive increased engagement and understanding for a better experience for their customers.
Chris Kaye, Sherpa's Chief Executive Officer, said, "Our collaboration with bolttech has already shed light on the enormous opportunity there is to bring our offering to more customers and partners. Combining Sherpa Score's AI-driven technology with the impressive reach of bolttech's insurance exchange will enable us to seamlessly integrate customer education and awareness into insurance purchasing journeys, equipping more customers with the insights and information they need to make better insurance decisions."
Expanding to create a larger customer base
The Sherpa Score platform will expand further into Asia and the US, leveraging bolttech's ecosystem that powers connections between insurers, distributors, and customers to make it easier and more efficient to buy and sell insurance and protection products.
Rob Schimek, bolttech's Group Chief Executive Officer, said, "We are always looking for new and innovative ways to build or integrate capabilities that deliver more value to our insurance distribution partners and their customers. Our strategic investment in Sherpa will deepen our collaboration to enhance customers' experience and drive engagement within our tech-enabled insurance exchange. By integrating Sherpa Score's personalised insights into bolttech's ecosystem of products and services, customers will better understand their protection needs and have the access and choice of relevant insurance products to meet those needs."
bolttech is an international insurtech with a mission to build the world's leading, technology-enabled ecosystem for protection and insurance. bolttech serves customers in 30 markets across North America, Asia and Europe.