Bill Chval discusses progress & tech in P&C insurtechs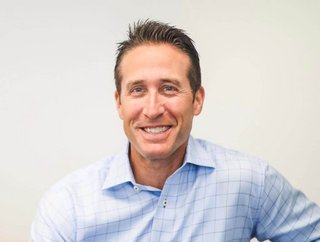 EIS's Bill Chval, is the GM of EBS -one of the fastest growing insurtechs in the US. He tells us how insurtech & innovation is driving change
Bill Chval is the GM of EBS. With over 26 years of experience driving digital transformations, Chval is an insurance leader and innovator in the P&C sector. He is also passionate about solutions that enable carriers to leverage technology to reduce risk complexity, automate claims, and lower the cost of ownership and loss adjustment expenses. We caught up with him to find out what drove him to enter the insurance industry.
Describe your journey into insurtech. How did you get here?
I started my career in the treasury bond options pit at the Chicago Board of Trade. I have always had a passion for leadership and sales. As a longtime athlete, I love to compete; and I think the two go hand-in-hand.
I had the opportunity to gain experience in the P&C insurance industry while at CCC Intelligent Solutions selling enterprise software. From there, I moved on to the services side of the P&C industry. Both stops in my journey were invaluable, especially in the early stage of my career, as I learned how important it was to apply a consultative approach to sales. Not only solving the problem but also impacting key performance metrics and adding long-term value.
When I started in 1996, 40%- 50% of damage estimates in claims were still written by hand. The other 50% were written in a DOS-based estimating platform with no communication tools. Customers would have to take physical photos and mail them to the company. Physical file storage was on-site in warehouses. The average auto claim cycle time was more than 20 days.
Customer engagement is critical as the insurance market is extremely hypercompetitive. Many insurance carriers invest a significant amount of their budget and energy in selling and onboarding new customers. In some cases, they forget to provide ongoing support for current customers, which causes them to wander during periods of uncertainty. In order to retain customers and ensure their satisfaction, it's important to offer solutions with a holistic and scalable approach. Carriers often miss key opportunities to connect during a policy's lifecycle, leaving them with lower renewal rates.
We're going through a challenging time for our industry, but it's also the biggest opportunity we've ever had. Since COVID-19, digital strategies have accelerated, and carriers are looking at claims transformation much more aggressively. Carriers that didn't have a digital plan, do now. Those that had dipped their feet in the digital pool are now jumping in. It's one of the reasons why I'm so excited to be part of the EIS Group. We can shepherd these carriers through massive transformation easily and painlessly.
Who was your childhood hero and why?
My Grandfather. Early in life, he had to adapt and pave his own path. With the absence of family here in the US, he was responsible for his own education and career path. He influenced me greatly, always pushing me to learn more, to have no fear of change, to be loyal, and to make long-term planning a priority.
What's the best piece of advice you've ever received?
Listen first. Too many people want to react immediately and provide comments and suggestions without actually listening to an organization. Listening doesn't only include the voice of one person, but many people across multiple business units within a company. It's a lost art and one that can play a significant role in not only solving a single problem but is critical in growing a long-term partnership.
Name one piece of tech you couldn't live without and why (excluding your cell phone)
Open APIs. Early in my career companies had the mindset of offering Proprietary only solutions. Open APIs have standardised the way we communicate significantly impacting Speed-to-Market
Who do you look up to in terms of leadership and mentorship?
Larry Costin - Founder of CCC Intelligent Solutions
Is there a personal achievement from the past year you are particularly proud of?
Success is not only defined in the wins, but in terms of long-term relationships and partnerships. I've done business with over 300 companies, many of whom I have continued work with for over 20 years. It's important to consistently provide solutions to your customers. Not only to add value today but to position them for success in the future. We've had 100% customer retention, along with 100% customer expansion.
Describe yourself in three words
Leader, Motivator, Passionate
What inspires you in insurtech today?
The commitment to Self Service Tools. Giving the carrier the ability to engage the customer how and where they want.