Bedford Insurance to launch telematics service with ThingCo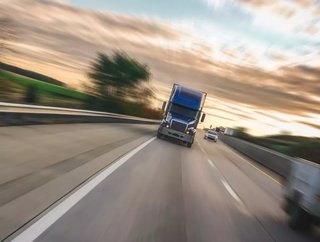 Bedford Insurance has teamed up with ThingCo to launch a range of new telematics products for its motor insurance customers
The London-based independent broker, Bedford Insurance has joined forces with the insurtech ThingCo to develop new telematics services.
According to reports, Bedford Insurance selected ThingCo to support its first telematics propositions for personal and commercial motor insurance customers because of the company's innovative solutions that use Voice and AI technologies. 
The collaborative contract with Bedford Insurance is the eighth broker partnership ThingCo has signed this year and demonstrates the growing hunger for the insurtech's cutting-edge telematics solutions.
New telematics products
Bedford Insurance, under the Rightsure brand, will introduce its customers to Theo, ThingCo's solar powered, self-installed telematics device which collects highly accurate driving data every second of every trip.  
The Theo system will be posted to the customer, direct from ThingCo, at policy purchase.  On receipt, the customer will follow a very simple installation and activation process taking a matter of minutes. This means the window between policy inception and telematics data collection takes an average of four days to implement. 
Streamlined services from ThingCo
ThingCo's services are known in the marketplace for their frictionless approach to telematics. The company offers customers a convenient method of data collection, the data and the AI enabled Voice support in an accident offers greater customer engagement, helping to tackle fraud and improving pricing accuracy, all at a viable cost to the broking community. 
According to reports, ThingCo will provide a full-service solution to Bedford to make their entry into telematics insurance as smooth as possible, from the development of terms and conditions to full customer on-boarding and claims support.
Speaking about the new partnership, Mark Hare of Bedford Insurance Group explained, "ThingCo has solved many of the cost and data accuracy issues that have previously held us back from developing telematics insurance propositions. The Theo device is truly ground-breaking for the insurance market and we were won over by the combination of technology and the hands-on approach by the ThingCo team, to ensure we and our customers fully maximise the benefits from day one."
James Bashford, Head of Business Development for ThingCo, agreed with Hare, saying, "We are delighted to have secured this contract with Bedford Insurance Group, particularly as this is the broker's first move into telematics and will therefore benefit from our years of experience in driving data for pricing and risk mitigation. The volume of broker business we are now supporting is taking Theo into the mainstream and this latest collaboration highlights the great progress ThingCo has made over the past year."