Beazley underwriter exec talks telehealth and privacy issues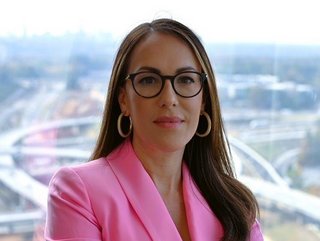 As part of our series, 'Women in Insutech,' we spoke to April Solano, who is the Virtual Care Underwriter at Beazley.
The insurance industry is transforming as insurtech enters the space and brings all manner of new opportunities and innovations to the industry. Along with that, comes an increase in diversity and more women heading up leadership roles. April Solano is the Virtual Care Underwriter at Beazley. She has been actively responsible for driving forward new strategies in telehealth insurance that tackle privacy in opioid use disorders, and substance abuse issues. We caught up with her to find out more.
Describe your role and how you ended up there. Is there a story to be told?

I was a musical theatre major in college, but insurance is a whole different song and dance. Today, I'm an underwriter for Beazley's virtual care product, which provides holistic coverage for digital health businesses. Having worked for a wholesaler in the cyber & tech space for eight years, I have a lot of comfort with tech and cyber issues, which made this role a natural fit for me. There's a big need for education with this coverage because of the way it blends technology E&O, cyber risk, medical malpractice, and bodily injury protections, and I really enjoy educating retailers and wholesalers about the product.

What is it about the insurance space that inspires you?

The good people who are helping other good people. Call me an optimist, but the insurance industry is filled with awesome, ethical and big-hearted people – not just in day-to-day insurance placements helping each client on a personal level, but also through charitable events. Insurance isn't anyone's favorite subject, but if you chat about it with the right people, it's actually pretty fun and rewarding for all parties.

You're currently working on improving mobile health privacy solutions. What are the challenges within that space?

When mobile health solutions are developed by organisations that are tech companies at the core (rather than medical professionals), they approach designing their products from a tech point of view. As a result, in most cases, they may have better cyber and tech risk mitigation than many brick-and-mortar healthcare providers. But the flip side of this is that exposures like bodily injury are entirely new concepts to many tech organisations.

As the healthcare industry becomes more reliant on technology, the challenge is that when something fails, the result can be catastrophic injury. We tend to see severity over frequency; there are fewer incidents than with many other types of coverage. But when they do occur, the losses can be tremendous.

You have been involved with opioid use disorder (OUD) care and its safety and privacy issues. What's happening with that - and what are the solutions?

Research has found pervasive use of tracking technology on substance-abuse-focused healthcare websites that have raised privacy issues. Advertisers are collecting information from trackers and then use social media channels to target ads to users, a practice that raises predatory ad concerns. As thousands of records that should have been private are shared with third parties, we've been thinking a lot about the associated insurance implications.

Telehealth privacy is just one of the issues raised in cases like this; standard of care issues, trackers, and predatory advertising are all potential exposures.

Ideally, a national privacy law should be enacted and enforced. But for now, we need the FTC or another regulatory body to do audits on related businesses to make sure that our information is being handled with care. And furthermore, companies are legally required and subject to fines/penalties if they do not ask prior to sharing the data. It ultimately comes down to having the resources and time to hold all companies accountable. I do think this will keep coming up as concerns mount over this subject.

Telehealth is growing in popularity driven by demand and new technologies. What changes can we expect to see from an insurer's perspective, over the next 12 months?

Healthcare is changing, and a lot of those changes are being driven by technology. Virtual care is not a specialty but a delivery method of care, and as such it's going to be an increasingly important tool in the provider's toolbox.

In response, we are currently working at Beazley on improving mobile heath privacy solutions from an insurance standpoint --- in fact, this is a big part of what I was brought on to the team to focus on. We will be revamping our appetite, expanding our willingness to take on additional cyber exposures, and broadening our coverages and limits to meet the kind of unique concerns that are prevalent with regard to cyber and tech.

What should providers be focusing on to ensure better customer experiences?

Delivery products will be taking center stage in 2023, and that's good news for customers. Now that the immediate pandemic-driven need for emergency response has passed, telehealth is shifting from episodic to continuous care, treating the whole person over time. We see services like remote patient monitoring becoming more popular, and from an insurance perspective, we've moved toward insuring those products more so than services.

What's new on the horizon for you and your team and Beazley over the coming year?

As insurers, we need to watch and listen to what's going on in this space, identify emerging concerns, and apply our knowledge in the healthcare space to our response. As new exposures start to come up and as the industry uses different modalities to get healthcare to people, the listening part is huge.

Beazley is focused not just on providing paper, but also services. Our privacy services are particularly relevant with regard to mobile health; a full suite of cyber risk solutions is included with every virtual care policy, and with that comes the capability to do product scanning and provide outlines for insureds to follow in order to better protect their systems.
https://www.beazley.com/en-gb