Bain: Climate crisis disasters may not be insurable in 2030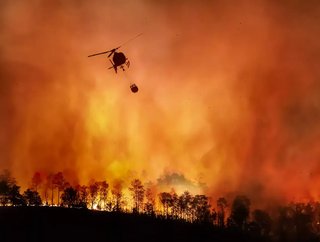 Bain & Company's new study says the insurance industry is evolving away from risk and towards prevention and incentivisation
The global cost of insurance premiums will hit $10trn by 2030, according to a new study released by the consultancy, Bain & Company, which goes on to say that serious climatic events will become uninsurable by that date too.
The research study entitled Insurance 2030: As Risks Mount, Insurers Aim to Augment Protection with Prevention, looks at the evolving role of the insurance industry, and its relationships with risk and customer incentives. 
Data suggests risk factors are shifting away from traditional areas and focusing on new challenges such as climate change. For example, the mortality rates registered by the car and motor industry have fallen steadily over the past decade as car safety has improved and incentive schemes for drivers encourage better road practices. 
However, climate change looks set to increase economic losses up to ten-fold over the next 30 years, figures suggest, leading to a different risk outcome for customers in the future. 
The report covers five strategic areas for insurers to consider:
How should we interact with customers to prevent and mitigate risk?

Should we participate in embedded insurance?

Do we need direct customer distribution?

Do we need to be in China? If so, how? If not, where else should we focus on growth?
Risk and the new cost of insurance premiums
Speaking about the findings, Andrew Schwedel, partner at Bain & Company and head of the Macro Trends and Bain Futures programs, believes the data shows that risk globally is increasing. 
He explains, "The nature of risk is changing. And new risks have barely started to be covered, like cybersecurity and climate, and other emerging social needs. The economics of the industry are set to change in a way that will accelerate growth and improve profitability. Driven by technology and data analytics there is more opportunity for insurers to proactively manage and reduce claims' costs before they happen."
Risk increases and the insurer
As risk increases, so do the size of premiums, which means customers will be paying proportionately more for their cover in the future than they are today. However, developments in technology will help mitigate risks and predict disasters before they happen, thus helping to redress the balance for customers. 
According to the Bain report, research shows that automation and the internet of things will cushion policyholders and help prevent potential events. 
New technologies can also reduce operational costs by as much as 50% via improved efficiency. Furthermore, they can reduce claims payouts by as much as 20% by mitigating risk.
The changing role of the insurer
These disruptions have resulted in the role of the insurer shifting from being mainly involved with "reimbursement to loss mitigation and prevention in partnership with the policyholder," Schwedel said.
He continued, "Insurance clients that are good risks and proactive, thoughtful, will benefit from better pricing and more services. Those that are bad risks, out of favor like heavy carbon-emitting industries, will find it harder to get coverage at a responsible price."
The research shows that technology like automation and the internet of things can help policyholders prevent potential events. Technologies can reduce operational costs by as much as 50% through increased efficiency and reduce claims payouts by 20% by mitigating risk, according to the data.
Ultimately, while risk is going up, technology is monitoring its potential disaster rate far more carefully and providing sharp insights into prevention. This will help keep prices lower, Schwedel said.
"The ability to drive down operating costs will be essential to compete," he explained. "We are in the early data of insurance companies accepting automation. We are moving toward full end-to-end process automation with machine learning."
Risks too big to cover
As changes in the climate increase, causing more natural crisis events, some will become uninsurable. The report points to the recent wildfires in California, which may eventually become too expensive to cover. However, the move towards prevention, using Earth Observation risk technology and IoT sensors that gather environmental data on the ground, means insurance will focus far more on prevention.