Australia's Gen Insurance Industry to hit US$54.6bn by 2026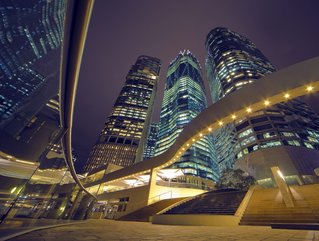 New analytics from GlobalData show Australia's general insurance market will expand at a CAGR of 6.4% over the next four years
The general insurance industry in Australia will hit a market valuation of US$54.6bn in DWP (direct written premiums) by 2026 if the current growth trends continue, new data suggests.
According to a recent study by the analytics company, GlobalData, the general insurance market is in a leading position in Australia's insurance industry and is currently growing at a CAGR of 6.4%. The figures indicate Australia will experience a strong economic recovery which will in part be due to an increased number of vehicle sales and a growing demand for natural-catastrophic (nat-cat) policies to support the growth of the Australian general insurance industry during the review period.
Australia's growing general insurance market
GlobalData's findings suggest three major areas of the general insurance segment will expand significantly over the next four years. They pinpoint the following predictions in their study.
Personal accident and health (PA&H) insurance is currently the biggest segment in the Australian general insurance industry, making up for 36.7% of DWP in 2021. These policies are mainly sold as riders or additional insurance not covered by the public health insurance system. The PA&H segment expanded by 0.7% in 2021 against a decline of 0.2% in 2020. Data shows it was supported by increased premium rates by the government amidst rising medical costs. PA&H insurance is expected to grow at a CAGR of 4.5% during 2021-2026.
Motor Insurance is the second-largest market segment, motor insurance accounted for 24.2% of general insurance DWP in 2021. Following a slowing down in 2020, the segment expanded by 6.0% in 2021. It was backed by growth in motor vehicles sales, which grew by 14.5%. Motor insurance is expected to grow at a CAGR of 6.4% during 2021-2026.
Property insurance is the third-largest segment expected to show significant growth over the next four years. It had a 22.3% share in 2021 and grew by 9.5%. The expansion was driven, data suggests, by the demand for natural catastrophes policies. An increased number of natural calamities in the last two years, such as hailstorms, bushfires, and floods, have prompted insurers to increase the price for these policies. Property insurance is expected to grow at a CAGR of 7.2% during 2021-2026.
Additional growth will be seen in the Liability, Financial lines, Marine, Aviation, and Transit (MAT), and Miscellaneous insurance, which occupies 16% of the market.
Three leading insurtech companies in the Australian marketplace
According to a recent report by EY, Australia's insurtech industry is dominated by "enablers" that are keen to collaborate with insurance companies to create value rather than "disruptors" bent on displacing market leaders. Three industry leaders to watch that are helping the Australian insurtech market grow, are;
The Sydney-based insurtech firm has received US94.9mn in funding and provides an insurance distribution platform designed to protect the customers of e-commerce companies. Its products include XCover, which delivers personalised insurance in different countries, and XClaim, an API that provides instant claims payments in more than 90 currencies through a range of payment methods.
Based in Zurich, but with an office in Sidney, dacadoo has raised US$71mn in total funding and develops and operates a mobile-first digital health engagement platform that helps people live more active lives. The platform motivates users via motivational techniques, online gaming, social media, artificial intelligence, and automated coaching.
The San Francisco-based insurtech opened its first international office in Australia in March 2020 and holds a partnership with the country's largest general insurer IAG. Socotra is a swiftly expanding insurtech and has raised US$43.9mn to date in investment funding. Its innovative technology platform enables insurers to speed up product development, reduce maintenance costs, and improve customer experience.

Australia's insurance industry will expand with the economy
Speaking about the latest findings, Md Shabbir Ansari, Senior Insurance Analyst at GlobalData, explained, "Australian economy is expected to grow by 3.8% in 2021 as compared to a decline of 2.5% in 2020. In line with the economic growth, the general insurance industry in Australia grew by 6.7% in 2021 as compared to the 4.0% growth in 2020."
He added, "Australian general insurance industry is expected to maintain its positive growth momentum over the next five years driven by the strong economic recovery. The profitability of insurers, however, will remain clouded due to escalating losses from increased frequency of natural calamities and rising medical costs."