Atec Group Launches Motorhome Insurance Products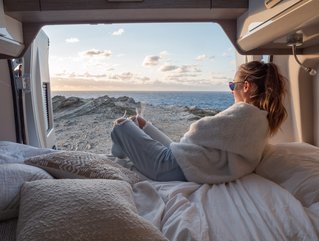 Atec Group is the parent company of Ceta Insurance and is expanding its offerings to provide UK and EU holidaymakers with new cover
The UK-based insurance company Atec Group, is expanding its offerings by launching a new motorhome insurance product just in time for the summer holidays. Atec Group is the parent company of Ceta Insurance, and already specialises in non-standard home, landlord, caravan, boat, liability and beach hut insurance.
The company is launching its new motorhome products through compare-motorhome-insurance.co.uk with a panel of leading providers - KGM and Markerstudy.
Markerstudy specialises in niche motor cover and its solid market knowledge and experience enables it to create highly targeted products, while KGM is one of the UK's leading specialist motor insurers with more 60 years' experience in the industry.
Offering digital cover through experienced panel
Because it is offered through the expert panel, Atec Group can provide a variety of different cover levels to fit the customers' needs. However, cover is currently only available UK only or EU-wide, although there is the option to add extras including breakdown insurance, legal cover and Protected No Claims Discount.
Speaking about the product launch, James O'Hara commercial director at Ceta Insurance explained, "Motorhomes saw record sales last year, with a total of 16,608 new motorhomes registered to the end of June 2021 - a 8.25% increase on the previous record, and the total value of sales now the highest it has ever been at $1.5bn a year.*
"For new motorhome owners it can be daunting to know what cover you need compared to traditional motor insurance, providing a choice of providers ensures they get the specialist cover they need.
"Our motorhome insurance offers a range of options from basic motorhome liability to fully comprehensive policies, enabling customers to not only quickly and easily compare tailored policies at competitive rates, but also benefit from a high level of expert knowledge from our panel of specialist, highly experienced insurers."