Angle Health announces completion of US$58mn Series A round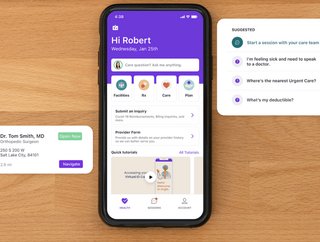 Angle Health's latest US$58mn Series A funding round will drive insurtech's expansion into Arizona as the provider rolls out new services
Angle Health Insurance has announced the completion of its Series A funding round, which raised US$58mn.
The digital first provider which is headquartered in San Francisco, launched in 2021, and is a fully-licensed health insurance provider that aims to bring transparency, simplicity, and ease of use to members, employers, and brokers in a frictionless experience.
The company aims to bridge the gap between health insurance, traditional healthcare providers, digital health, and wellness by bringing these disparate point solutions into a cohesive ecosystem.
Investment opportunities for Angle Health
The latest funding drive was led by Portage, a global investment platform focused on fintech and financial services.
Other participants included PruVen Capital, Wing Venture Capital, SixThirty Ventures, Mighty Capital, Wormhole Capital, Mindset Ventures, Crew Capital, Aloft VC, and Pilot founder Waseem Daher; and support from existing investors Blumberg Capital, Correlation Ventures, TSVC, and Y Combinator.
Using technology to drive better healthcare: Angle Health
Angle health uses next-generation technology to power its integrated, AI-enabled platform. It also offers tailored comprehensive healthcare benefit plans for employers alongside telemedicine, behavioral health, and other digital health solutions – normally sitting outside of the traditional health insurance environment at minimal to no cost for members.
The insurtech's policies are also reinsured by an insurer with a financial strength rating of A+ from both A.M. Best and Standard & Poor's.
Angle Health to take growth strategy to next level
The funding round announcement follows the health insurtech's recent expansion into Arizona, Georgia, Indiana, Ohio, Missouri, and South Carolina.
According to reports, Angle Health has an initial focus on the employer-sponsored health plan segment - which is currently estimated to be a $1.2+ trillion market covering over 155 million Americans.
Despite only launching in 2021, Angle Health has proved a popular choice and it therefore already providing protection for tens of thousands of members on its fully-insured and self-funded products since launching in 2021.
Speaking about the latest funding drive, Ricky Lai, Partner at lead investor Portage, explained: "Angle Health brings a customizable, fully digital solution to an industry dominated by rigid benefit plans, opaque underwriting, difficult switching costs, and siloed point solutions.
"Just as innovators like Kin and Lemonade have done for personal lines of insurance—Angle has made health insurance more convenient, approachable, and affordable for employers and members. "
Ty Wang, CEO of Angle Health, said: "We have an ambitious vision to unify the fragmented healthcare benefits system, which today severely limits access to, and availability of, modern healthcare services like telemedicine, digital behavioral health, and chronic disease management."
He added: "Just as tools for navigation and ride-sharing have eliminated the need to read maps and street signs to traverse the physical world, Angle Health is eliminating the need for members to navigate the complexities of the healthcare system on their own, and empowering members to get care without breaking the bank."