10 things to insure against over Christmas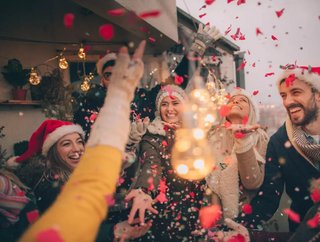 Tis the season to be jolly - as long as the P&C cover is up to scratch
Every year, Christmas brings joy and merriment to households globally. However, the preparations, management, and general craziness of the festive season can also result in a few unexpected mishaps. We list the 12 most common claims made to insurers during the festive season.
10) Candle crisis
Scented candles are festive, atmospheric, and make the home smell lovely - but they are also a major cause of home damage at Christmas when they are left unattended as family members get into the swing of the season. Thankfully, the vast majority of incidents are far from fatal, unless you count the death of soft multiple furnishings in the data. Most common damage occurs from melted wax and burn marks caused by inadequate candle stands and unattended flames. 
9) Loft emergencies
Feet through the ceiling, following homeowners retrieving their Christmas decorations from attics and loft spaces, are remarkably common. Many attic spaces are not adequately boarded, leaving areas where naked plaster is ripe for standing on and resulting in catastrophe. Injuries in this category of home accidents are thankfully rarely serious - but dignity takes a serious batting. 
8)  Frosty fails
Sods law dictates that when you have a fridge and freezer stuffed with more goodies than having graced your shopping lists all year, the cold storage system will fail. Admiral Insurance has said it manages several claims each year where the full Christmas shop is spoiled and has to be thrown out. They advise buying a new one before Christmas.
7) Household falls
Christmas Day is a big one for personal injury claims following adults falling over either their children, pets or Christmas debris during the general mayhem of the morning. Incidents in the afternoon are also often attributed to too much merriment and brandy after lunch.
6) Roof and ladder accidents
Remember Frosty The Snowman in Christmas With The Cranks? Accidents happening due to people falling off ladders either inside or outside their homes, is markedly more prevalent around Christmas. Most insurers recommend lessening the risk by using the right equipment, having someone else steady the ladder, or by asking a professional company to help you decorate. 
5) Burned turkey
Usually the most expensive meal of the year is also prepared and cooked by the most inebriated chefs - who are often hungover from the night before too. It's too easy to fall asleep after such a late night and bucks fizz for breakfast. Claims often include damaged ovens and pots and pans as well as the odd kitchn fire.
4) Faulty fairy lights
One of the prettiest parts of Christmas - the fairy lights - can cause the greatest issues. Poor wiring, overloaded sockets, and cheap sets are a fire risk, while restringing a set that has gone out can raise the risk of domestic falls. Shoppers should make sure their lights are safety approved with EU safety standard labels. They should also be switched off at bedtime. 
3) Plumbing emergencies
Good old burst pipes always seem to happen around December 25th when call-outs are astronomical - and very difficult to arrange, and parties are planned and duly ruined. Insurers advise making sure uninsulated pipes are lagged before any cold snaps so that a heavy frost doesn't ruin the day. If you are visiting family over the Christmas period, leaving the heating on low - 12 degrees keeps the pipes flowing and unfrozen. 
2) Red wine and carpets
Red wine stains on carpets and soft furnishings are a common claims complaint about the Christmas season. Lots of guests, lots of booze, and household pets milling around, up the risk of damage significantly. White wine poured over red wine can neutralise a stain if done quickly, but being vigilant is probably the better option.
1) Burglaries 
Sad but true - the highest rate of household break-ins take place over the festive season. Families are away visiting friends or relatives, and very often, the stash of new items there for taking prove to be a big lure for thieves. Upping the level of household security, not posting to social media that you are away for Christmas, or even getting a house sitter to enjoy your festive home while you are away, can be options that keep Christmas secure.