Zego Appoints Former Talbot CFO Catherine Barton as New CIO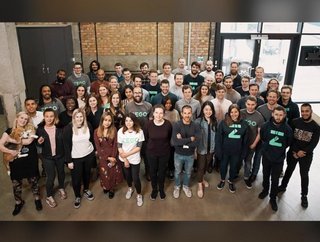 Zego has hired insurance industry leader Catherine Barton as its new CIO as part of growth strategy
The commercial motor insurer Zego has recruited ex-Bupa exec, Catherine Barton, as its first Chief Insurance Officer, as the company looks to strengthen its senior team and gear up for further growth in 2022.
Barton, who has 20 years of industry experience working at some of the world's most prestigious companies, will be responsible for building Zego's relationships with insurer and reinsurer partners, as well as helping the company expand and shore up its product offering in 2022.
She joins Zego from her previous position at the underwriter Talbot, where she was Chief Financial Officer. Prior to this, Barton spent more than three years at Bupa UK, joining as Commercial and Finance Director before being promoted to General Manager of Bupa Dental Care. She was also a Partner at both Deloitte and EY, spending a combined 20 years working in the companies' actuarial practices.
In her most recent role, Barton was also Non-Executive Director and Audit Committee Chair at Sabre Insurance Company, a UK motor insurer.
New CIO position at Zego
Speaking about the appointment, Sten Saar, CEO, Zego explained, "We are so excited to have Catherine on board. Her wealth of experience in insurance and finance will be essential for bolstering our relationships with insurance partners. At Zego, one of our priorities this year is bringing new products to the market to cater to a wider pool of businesses and customers who use their vehicle for work, and Catherine's expertise will be invaluable in helping us deliver on this."
Barton said of her new role in the company and plans for the future, "Zego is at the forefront of innovation in the insurance industry and has the potential to be a world-leading insurtech brand. Having the opportunity to work with a really talented and diverse team is what attracted me to Zego, and I'm excited to see what we can achieve and deliver for our customers in 2022."
The news follows on from Zego's company's launch in the Netherlands in January, and the insurtech doubled its headcount in 2021 and is preparing to take several new products to market in 2022.