Insurtech Interview: Zviki Ben Ishay, CEO of Lightico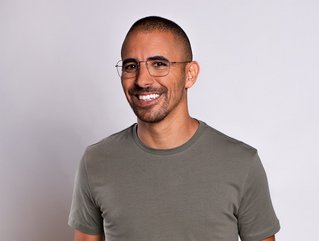 Lightico's CEO, Zviki Ben Ishay, gives us the lowdown on which new technologies are driving startups and the future of insurtech
Zviki Ben Ishay is the CEO and co-founder of Lightico, a Tel Aviv-based SaaS platform that empowers businesses to accelerate their customer journeys through automated workflows for finance, insurance, and other B2C businesses. We spoke to him about the future of insurtech, digital strategies to help companies scale in the new normal, and why the ecosystem is so critical to growth.
Q: What's the key digital strategy insurtechs should consider implementing over the next few months? For example; should they concentrate on customer experience/automation/or new products such as UBI?
Well it certainly varies and truthfully it is important to implement tech that makes automation better and faster or reduces risk etc but I would say that insurtechs and insurers need to focus on an "everything, anywhere" approach which means any channel, any time, any device, etc such that interactions are mobile, fast, intuitive and agent-supported. Today, access and ease of use of a product are absolutely paramount. Think of the last time you were willing to wait more than four or five seconds for a website to load - you're likely to just give up, even if the content is good or important. A smooth, fast, intuitive, and powerful customer experience is absolutely essential to keeping existing customers and gaining new ones.
Q: We're seeing an increasing number of companies catering to the sharing and gig economies. What changes areas will these bring to the wider insurance industry?
The sharing and gig economy created a significant challenge - and therefore opportunity - to find ways to insure smaller transactions with less information. For example, Turo's peer-to-peer car-sharing service completely upends the traditional auto insurance approach which spreads risk across time and has significant data to support pricing. At the same time, technology like Tesla is implementing which relies on UBI and telematics enables underwriters to more easily mitigate risk without raising premiums. Essentially, sharing and gig economy changes require micro policies of all types that are time, usage, and delivery-related and to do that means providing efficient closing, binding, and servicing.
Q: Big Data looks set to be transformative in terms of insights and KYC - but what are the complications insurers face when dealing with it?
Big Data has massive potential but one of the most significant challenges is actually managing the data, processing it, and, often the most challenging, sharing it with the right stakeholders in a consistent and usable fashion. Furthermore, insurance has an inherently human element that is key to the insurer/broker-customer interaction. Big data can support much of the data-driven insights that are needed for insurance, but the human element needs to remain a prime part of the customer interaction.
Q: The IoT and 5G are another game changer - do you think they will have a direct impact on the insurance industry or more of a peripheral one?
Absolutely. IoT, especially for things like auto insurance, is already having a huge impact allowing UBI to exist. We're going to see that in general, that technology that allows for small, cheap, and fast measurement, data collection, and communication will enable businesses of all types - including insurance - to be more refined, accurate, and responsive. Especially for claims, IoT and 5G will continue to provide a platform for a better customer experience and business results.
Q: Embedded insurance is the rising trend in the industry - how important is this - and will we see it dramatically change the insurtech ecosystem?
I don't know if it will dramatically change things on a fundamental level. Embedded insurance is in many ways a new sales channel for a similar product. From the consumer perspective, it can be compared to getting car financing at the dealership when you buy the car - even if the financing is a third-party lender or even a bank. This does mean that the way insurance is 'consumed' is changing but I don't think embedded insurance will dramatically change things. The one caveat to that is the influence that UBI and telematics technology like Tesla will shift things.
Q: What does insurtech of the future look like to you?
I think insurtech is a few years behind fintech in the sense that there is still a divide between old and new, insurtechs and legacy insurers but the gap is closing. Fintech is almost a non-entity - all financial entities are becoming tech-heavy - so really fintech and banking are becoming one large industry. This will likely be the same thing in insurtech - insurtechs will be acquired by legacy stakeholders and we're also likely to see insurtechs acquiring insurers to increase their footprint, etc. This is great news since it means that the industry will fully transform to be more digital, more efficient, and more convenient.