Insurtech bolt launches new device protection capability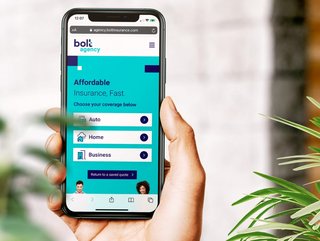 Insurtech Bolt has announced a partnership with Chat Mobility as part of its device protection capability launch
bolt Insurance Solutions Inc, the New York-based insurtech that boasts the largest technology-enabled insurance exchange for P&C in the US, has announced the launch of its device protection capability.
The new service has been made possible through bolt's strategic partnership with Chat Mobility, a leading regional wireless carrier headquartered in Iowa. The collaboration enhances bolt's device protection products for Chat Mobility subscribers.
A defense plan for device crime for bolt and Chat mobility
Called Total Defense Device Protection, the service launched by bolt and Chat Mobility is a tailored device protection product available to Chat Mobility's subscriber base. The plan covers a wide range of incidents, including loss, theft, accidental damage, and malfunction (after the manufacturer's warranty). Customers can make use of the frictionless claims service through a digital claims portal, with coverage for up to two replacements within a rolling 12-month period.
According to reports, Since Total Defense Device Protection's launch in early May, the insurtech says 100% of valid claims have been paid out.
A new platform in device protection for bolt
The insurtech's device protection offering is a sign of the continued expansion of the insurtech, further strengthening its market-leading insurance exchange with the addition of a new device protection capability to its scaling portfolio. The business intends to grow its device protection offering fast across the US via a pipeline of new partners to be announced later this year
Seaking about the new service, Velma Schrader, Chief Operating Officer at Chat Mobility, explained, "Device protection is a critical part of Chat's comprehensive offering to our subscribers. It's important that we partner with someone we trust. bolt has both the experience and the tech capabilities to deliver a fast, digital, and hassle-free customer experience, and we know they can also partner with us to innovate and find new opportunities to meet more of our subscribers' needs. This relationship opens the door for Chat to deepen our collaboration with bolt to offer other insurance products to our subscribers, and ensure we continue to enhance our subscribers' experience and loyalty."
Clay Bodnarek, Executive Vice President of Alternative Distribution at bolt, said, "We are thrilled that the Chat Mobility team has entrusted bolt to take their device protection program to the next level. Chat Mobility is a pioneer in offering innovative products to its customers, and together we can unlock the next chapter of insurance for wireless."
He added, "We look forward to expanding our relationship with Chat Mobility into new and exciting complementary insurance opportunities, allowing them to deepen and expand their customer relationships."