BGL's Steve Woodford: Technology and the insurtech ecosystem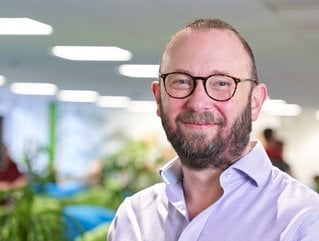 BGL's CIO, Steve Woodford explores the value of ecosystems in insurtech partner networks
Collaborations, M&A, digital partnerships, and strategic partners. The insurtech space is full of companies forging new alliances with service providers that are helping startups to scale at pace. As the digital ecosystem continues to expand, we spoke to Steve Woodford, CIO of BGL Insurance, to find out how challenging the industry is, what pitfalls companies should watch out for, and what role technology is playing in scaling digital partnerships.
Q: How much has the insurtech ecosystem developed over the past decade – and How responsible is it for driving progress in the sector?
Over the past decade, the insurtech ecosystem has gained major momentum, driven by wider digital transformation efforts. While ten years ago a major digital project may have been the addition of a new server to support file back-ups and improve resilience, today significant progress has been made in the development of business benefits through service-oriented architectures. This has given us at BGL Insurance the ability to quickly and easily 'plugin and play' new partners and build data-driven applications – a real shift over the past ten years, away from cumbersome legacy systems.
At BGL Insurance, we have taken major steps to embrace third-party partners and vendors to enhance digital services and capabilities on a highly agile and scalable basis. This includes working with Google Cloud and Twilio to deliver a Natural Language Processing (NLP) pilot in our contact centres, through to automated and personalised customer self-service features deployed during the pandemic.
Q: What are the main aspects to consider when looking at potential partners to help companies scale?
When scaling an insurance business, there are many criteria to consider when looking at a potential business partner, but there are three main qualities that are especially vital to ensure project success. The first is, will your potential business partner be losing sleep over their customers in the same way you would? Having a partner who is as passionate as you are about customers really makes a difference.
The second thing to consider is having equal collaboration across your ecosystem, ensuring you are all in agreement on how you should work together. Thirdly, having a strong contingency plan in place in case a third-party supplier was to cease production. You'd have your plan to fall back on and avoid disrupting business operations and customer-facing services in any major way.
Q: How are incumbents responding to this sea change?
There has been a recent period of intense digital transformation where some 'traditional' businesses have made the leap towards embracing an ecosystem approach. But some insurance leaders seem to have arrived at a digital crossroads – do they push ahead with an end-to-end digital ecosystem, or enjoy short-term digital benefits from recent transformation projects? I think the way forward seems to be a now or never move, where if you choose the latter, you risk falling behind competitors that have fully embraced insurtech solutions and the ecosystem approach.
Q: What can go wrong? Are there pitfalls to partnering up?
There is of course some risk involved when making the move to establish a long-term partnership. As mentioned before, if your partner is not as passionate about customers as you are, it could have a domino effect on the business's future success and ability to serve end-customers. There's also the outside threat of cyberattacks and ransomware with the increase of digitisation, meaning your business needs to be resilient enough to respond quickly, ready for any problems which may arise at any hour. Partnering with highly vigilant and responsive providers will certainly play a part in the success of cybersecurity efforts and wider operational resilience strategies.
Q: What will the partner networks of the future look like?
There are many different contributing factors to a successful partner network, but key factors include a talented tech team, trusted partners, and an API & services-enabled IT architecture. If these three requirements are factored in, the result will be a streamlined, highly collaborative operation with insurers, partners, and other suppliers. As analyst firm Deloitte stated in its UK insurance trends report, adopting an ecosystem approach will need to involve partnerships and outsourcing, as well as in-house teams.
Once all parties are aligned culturally and operationally, then they can work to deliver the digital capabilities that provide insurance organisations with agility, flexibility, and first-class customer service.