Zurich opens up innovation contest to new class of startups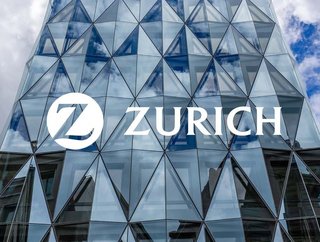 Insurance giant Zurich is opening its insurance innovation competition for the fourth year, inviting promising startups in five specific areas to apply
Insurance giant Zurich is on the prowl for innovative insurance-related startups as part of its fourth annual startup competition, Zurich Innovation Championship.

Prospective entrants have a week to sign up for the competition, which Zurich describes as "the largest open innovation contest with startups in the insurance sector". The Swiss firm claims the first three editions of the competition have garnered 4,500 submissions and resulted in 30 ongoing collaborations worldwide.
Zurich is specifically looking for startups that fit into one of five categories: customer experience, commercial insurance, distribution partnerships, digital enablement and sustainability. Each category will result in two or three winning initiatives and, in the subsequent accelerator phase, each successful startup will receive funding of up to US$100,000 alongside mentorship from Zurich's experts. The aim is for the startups and their initiatives to be live in the market no later than December.
Innovation contest 'fosters a new way of thinking'

The first edition of the innovation contest was held in 2018 and, with insurtech companies becoming more prevalent in the marketplace, allows Zurich a competitive edge.

Ericson Chan, Group Chief Information & Digital Officer at Zurich, explains further: "The Innovation Championship fosters a new way of thinking and allows us to get access to ideas and solutions we may not yet have ourselves. For the participants, it is an opportunity to grow their business and pitch technology-driven solutions that can help meet emerging and evolving customer needs."

Paolo Mantero, Zurich's Group Chief Strategy Officer, continues: "Previous championships have shown that the most value comes from startups with ideas to disrupt single parts of the value chain, or enablers, rather than challengers looking to disrupt the whole industry. Our goal is collaborating together and bringing together the best of what we and the startups have to offer. This is where innovation can make a real difference."