Will insurers still invest in sustainability in hard times?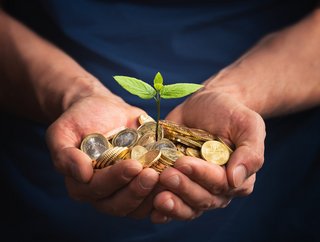 Will the shoots of investment be held back by inflationary pressures?
We ask Shane Cassidy, EVP within Capgemini's Insurance Business Unit, if insurers will stay the course with sustainability despite rising economic pressure
With everything that's going on in the world right now – from inflationary pressures to heightened risk – is it inevitable that insurers will let their foot off the gas when it comes to topics like sustainability, diversity and digital transformation?
We asked Shane Cassidy, Executive Vice President within Capgemini's Insurance Business Unit, how prepared insurers are for the current economic headwinds.

What sorts of economic headwinds are insurance organisations feeling most keenly right now?
Last year was painful for the industry, especially for property and casualty insurers. They were hit with several adversities, such as inflation and supply chain disruptions, which exacerbated holding times for vehicles and extended the time to service risk, as well as their claims – reinsurance was even challenged. They had a tough year.

On top of it all, it wasn't the best year for their investments. All those things added up to hurt most of the players. There were a few outliers, but for the most part it was a very challenging year and we're starting to see it play into the strategies being outlined for 2023 and beyond.
Would you say insurers are beginning to pull back on the amount that they invest in innovation-related areas like digital transformation and replatforming?
It's a very interesting time, because historically when the industry has such a bad year, they pull back very hard. Everything is cut and it's really a focus on cost out to repair the business. What we're seeing is certainly a slowdown in some areas of transformation. There is a push to the right. There's less of an outright 'we're not going to do this'. There's still a lot they are carrying forward because, I think for the first time, they really understand that if they don't make true changes to their business, they won't be able to overcome another issue or improve their outcomes – so pricing, dynamic pricing, risk performance, there's a lot of underwriting room.
They know they must do a lot of things in that space so that they can become more profitable. Digitisation continues to be a priority. What we're really seeing is an absolute effort – surely and very consistently around cost optimisation – which is taking the form of simplifying their technology, modernising operations, and so there's investment required along with being efficient to get to that result. It's an interesting dynamic.
Are some organisations inclined to hunker down a little bit because of the economic circumstances, to not deviate too much from strategies that they know are working?
There are certainly fewer who are laser focused on hunkering down and just weathering the challenges of the day, and are going through the cost cutting route than I've seen historically. It might be one of the toughest years, which I thought would've created far more of that strategy to hunker down. Yet, we are still seeing a lot of people going forward with the move to cloud, with a hope to get out of their data centres and reduce costs. I also believe the leadership group of insurers today are far more tech-savvy than they were 10 years ago, and therefore, they look at technology as truly being core.
10 years ago, the underwriter was the end-all-be-all of the business, and they still are extremely important, but there is a lot of people you'll see that have technology backgrounds now leading these programmes or on the board making recommendations that if they don't modernise, they will not be able to successfully compete in the future. So it's a bit of a different structure at the leadership ranks, which is helping to remain consistent towards that drive to modernise and simplify their technology stacks.

Do you think the economy will affect insurers' commitment to their sustainability initiatives?
Yes. In the short run, sustainability as a standalone strategy will be one of the early cuts to the transformation agenda. For example, in a move to cloud or simplification or modernisation – sustainability is a lever, but it's not necessarily the primary focus of the transformation initiative, where you would've seen more change occur towards that space. So I think it is going to take a bit of a hit.
However, you'll see sustainability linked to a lot of other things. This way insurers, from a brand perspective, continue to showcase their commitment of being out there addressing sustainability.
Is there anything you think that governments should be doing right now to incentivise insurers to spend in areas like sustainability innovation?
You've seen a kind of a dichotomy, or a differentiation between multiple different countries, who have different programmes in place or incentives or regulations driving different behaviours. They absolutely have an impact. Any country that wants to champion this change must come out and create regulatory requirements to enforce it. This way you are creating consistency or a unified approach or even unified outcomes.
Currently, brand-wise, companies are pressured to do the right things because it has an impact on how they are seen in the marketplace, especially, younger customers, and as a result, they're driving it on their own. I think it's probably inevitable that more regulatory requirements will drive faster adoption and/or more focus as it relates to sustainability over the next several years.
Do you expect the amount of resourcing that insurers are going to dedicate to internal D&I programmes will suffer because of the state of the economy?
I do not think so. At least, not as it relates to diversity. Diversity is still front-and-centre.
It doesn't have the same impact that a sustainability investment has from our perspective because it's not necessarily new money being spent. These are organisations that have these capabilities built in. They are sunk costs. And even if they weren't the focus, we've seen, if anything, it may continue to increase from a strategic standpoint – whether it is pressure from the board downward, from external organisations or even internally. We see a lot of internal dynamics supporting that as a main differentiator for the brand. I don't see that slowing down or taking any hit at all.
What's your general outlook for the insurance industry over the next 12 months?
My general outlook is positive, mostly because the insurance market has a long way to go. For the first time in a long time, there's clarity around the importance of executing on that vision.
We've heard a lot of talk for the last decade in a myriad of areas, and there's been people that have targeted components of their business, yet fundamentally they haven't changed the underlying ecosystems inside of their organisation.
You have this combination of a board and executive leadership that understand the dynamics. You have a technology evolution and strong, reliable core systems to really do things in a more modern way, right? It's not only the startups that have an opportunity to be advanced, data-driven organisations but also large organisations now have the opportunity through technology, and through drive, to put in a supporting architecture and process capability which is unique or truly modern that's competing with other industries from how it's developed.
Additionally, along with the changing risk in the market driven by new risks, whether it is cyber or weather-related, is creating a niche market around new products. We must get out, we have to create, and if we don't make these changes from an underlying technology, the cost will continue to go up and our risks will continue to go up. This is the first time I've seen where by modernising, you can reduce costs significantly. It also improves outcomes, and you can become much smarter, more data driven; you can improve your risk, your product, and your claims. Ultimately, creating happy customers and brand loyalty.
I'm positive about it, certainly for the midterm. The rest of this year – my belief is to give it three more months, and people are going to figure out how they're doing for the year, how their repricing into their products is going, how their performance is.
If it starts showing that positive nature, I think you'll see some of those delayed investments come back and start moving into the second half of the year and certainly into early 2024. That's positive. If something else drops on this market, you might rattle some cages and there might be a natural inclination to wait a bit longer and see what happens. It's a bit of a waiting game. I feel positive about the mid-term. In the short-term, there's a little bit of a question mark, but long-term the change is unquestionable. There's a tremendous amount to be done in this marketplace, and I think our customers and the market is committed to doing those things. The question will come down to timing.