What can the insurance sector do to better serve customers?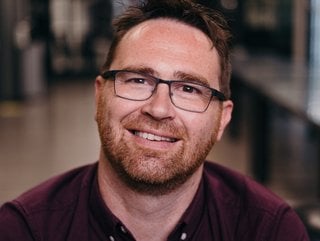 Ross Allan believes the insurance market is changing to the benefit of the customer.
We ask Ross Allan, Director of Property Data Solutions at Hometrack, about how insurers can better cope with the expectations of policyholders
In theory, the insurance game should be relatively easy – or at least when it comes to claims. Predicting and modelling risk is a statistical minefield that, if done wrong, can leave your organisation far afield of where it wants to be in terms of profitability. But claims – how hard can it be?!

When policyholders have incurred a loss, they just want to be able to notify their insurer quickly, have a convenient way of uploading documents to support their claim, receive a quick decision from their insurer, and see funds land within their account soon after. See – easy. Of course, it's not always that simple in practice. Many insurers are still struggling to get to terms with the realities of modern-day claims handling, but why is this? We asked Ross Allan, Director of Property Data Solutions at Hometrack.

What can insurers do to better serve their customers?

The UK insurance market is changing to the benefit of the customer. Thanks to Consumer Duty, there are now higher and clearer standards of consumer protection that providers must adhere to. Customer needs are being put first, but sometimes, even the customers themselves aren't always sure what their needs actually are. They must be defined for the new standards to be as effective as possible.

One of the most obvious areas for improvement in the domestic property insurance sector is its claims acceptance rate. For too long they have lagged behind the figures from private motor insurance. Despite occasional glimmers of improvement, acceptance rates haven't managed to sustain any growth since 2015, according to the latest data from the ABI. They currently sit at an average of just 79%, a figure which masks some major discrepancies between individual insurers. A worrying fact is that some pay out on barely half of the claims they receive from customers.
Digging into the data a bit deeper, we can assume that some of the unsuccessful 21% will be a result of customers walking out on their claims. This happens occasionally when they realise they'll have to pay the excess anyway, or worry about a potential increase in the price of subsequent policies.
The walkouts are indicative of the lack of confidence that customers have in the products that they're paying for. More transparency from insurers is clearly required to equip customers with the right details.
Surely insurers should already know this. Have they just not learned past lessons?
There are similarities to the situation with mortgage applications in the early 2000s. Lenders were hamstrung by a lengthy home valuation process, so were often unable to offer fair and swift responses to their customers. A solution was required.
The mortgage situation changed dramatically with the arrival of AVMs - automated valuation models - backed by robust databases of housing transactions and valuations.
Since AVMs were introduced, the uptake of Hometrack data to aid decision-making has been impressive. It's now trusted by 85% of mortgage lenders and we've just extended direct access to Hometrack data to insurers too, which represents a significant opportunity for the industry.
Insurance providers can now benefit from Hometrack's Property Listing Data when it comes to policy underwriting. They'll have access to five years of Unique Property Reference Number (UPRN) data - data that is relevant to a broad spectrum of job roles within the insurance sector, from actuaries and underwriters to risk, audit and compliance teams, and even to sales and marketing professionals in the industry as well.
Can you explain to us what that UPRN is?
The UPRN is the unique identifier for every addressable location across the UK; be that any kind of building, or even object that might not have a 'normal' address – such as a bus shelter or an electricity substation, for example. UPRNs provide every location with a consistent identifier throughout its lifecycle, from planning through to demolition. This means that insurers can see when a property changes status, and can check if they've been notified by the customer.
Such checks are vital in the current environment. Growing interest rates and energy prices have impacted everyone differently, and a lot of landlords are reassessing their portfolios. A proportion of them are swapping their large family homes, which are expensive to heat and light, for smaller properties that were previously rented out. Our data shows that in the last 12 months alone, 67,000 homes have been switched from private occupancy to rental.
Our hope is that insurers will be able to use Property Listings Data to proactively improve the sector. A better customer experience is a win-win for both sides, building trust and loyalty through improved acceptance rates and greater transparency. Insurers also have the opportunity to take hold of this opportunity to differentiate themselves in an increasingly competitive marketplace.
Every year, our technology helps deliver 85m automated valuations to support smart decision-making, delivering a faster route to the all important 'yes' for aspiring homeowners. We're enthusiastic about collaborating with the insurance sector and opening up additional data to them in order to reduce how often insurers are obliged to say 'no'. Customers want to feel that their needs are being prioritised, especially in the often distressing circumstances like flooding or fire that mean they're trying to make a claim on their home insurance.
Increasing the use of data in the insurance industry not only ensures fairer results for claimants and insurers, but will also propel the industry to be at the forefront when it comes to Consumer Duty.
******
For more insights from InsurTech Digital, you can see our latest edition of InsurTech Digital here, or you can follow us on LinkedIn and Twitter.
You may also be interested in our sister site, FinTech Magazine, which you can also follow on LinkedIn and Twitter.
Please also take a look at our upcoming virtual event, InsurTech LIVE, coming on 18-19 October 2023.
******
BizClik is a global provider of B2B digital media platforms that provides executive communities for CEOs, CFOs, CMOs, Sustainability Leaders, Procurement & Supply Chain Leaders, Technology & AI Leaders, Cyber Leaders, FinTech & InsurTech Leaders as well as covering industries such as Manufacturing, Mining, Energy, EV, Construction, Healthcare, and Food & Drink.
BizClik – based in London, Dubai, and New York – offers services such as Content Creation, Advertising & Sponsorship Solutions, Webinars & Events.