US insurtech Axle raises $4mn to be the 'Plaid of insurance'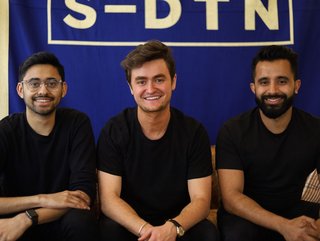 Axle co-founders (from l-r) Nihar Parikh, Cameron Duncan and Armaan Sikand.
American insurtech Axle has raised US$4mn in seed funding led by Google's Gradient Ventures as it seeks to become the 'Plaid of insurance'
US insurtech Axle has raised US$4mn in seed funding as it aims to become the "Plaid for insurance".
The round is being led by Gradient Ventures, the AI-focused venture funding arm of Google. It also includes investment from Y Combinator, from which Axle is an alum, as well as members of the founding team at Plaid – the company they're trying to emulate. The round also sees participation from Soma Capital, Contrary Capital, Rebel Fund, and BLH Ventures.
The insurtech startup provides a bridge between insurance lines and their parallel industries through a universal API for insurance data, enabling clients to make business decisions much more quickly. Like Plaid, it allows users to connect their insurance account to trusted companies in seconds, providing the catalyst needed to re-energise the insurance industry's transition away from legacy systems and mindsets.
Axle will use the money to grow out its team, strengthen its carrier network, and expand into new markets with the aim of being able to service new clients. It says the challenge of "building a robust and accurate platform around unstructured data" is a significant one, but one they're excited about pursuing.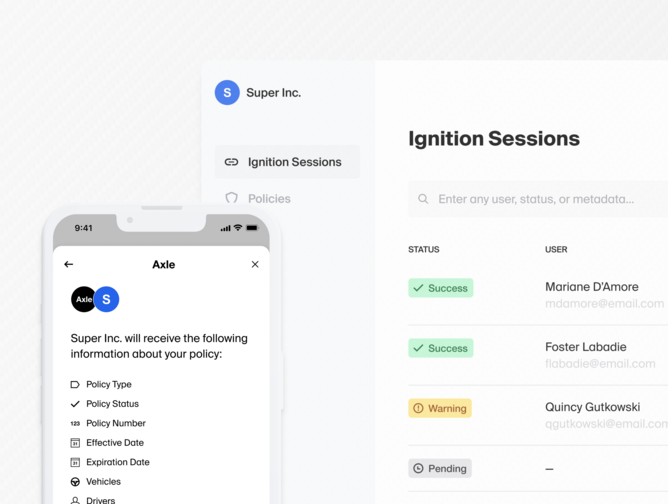 A glimpse at Axle's dashboards and interfaces.
Axle is 'democratising access to insurance data'
Since launching less than a year ago, Axle has already grown out its carrier network to hundreds of insurance carriers. It supports a range of policy information including term, insureds, premiums, third parties and more. And with many high-risk organisations like car rental companies and gig services struggling to accurately assess and price their level of risk, the company is optimistic about the size of the market opportunity in front of it.
Axle is a 2022 graduate from Y Combinator founded by CEO Cameron Duncan, CTO Nihar Parikh and COO Armaan Sikand. CEO Duncan has experience as Head of Product within the automotive industry at Clutch, a startup aiming to rethink how consumers access and own vehicles that was eventually bought out by Cox Automotive. Sikand is a former Engagement Manager at Monitor Deloitte while CTO Parikh is a former Senior Associate at KPMG and Product Lead for an app development platform.
"As founders, fundraising in this environment is a competitive process," Axle's three founders say in a joint statement. "We were fortunate to not only find investors quickly, but find ones with deep technical and market expertise. We're excited to work with Gradient and the rest of our new investors as we embark on our next chapter."
Wen-wen Lam, Partner at Gradient Ventures, adds: "Axle's innovative approach to insurance and commitment to a personalised customer experience has already demonstrated early traction and validates their potential to make a significant impact in the market. We look forward to supporting the team and their mission to democratise access to insurance data."