US home insurtech Bamboo raises US$15mn in Series A funding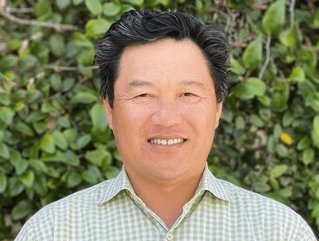 Bamboo was founded in 2018 by John Chu.
Bamboo – a California-based insurtech startup that offers a range of homeowners, car and personal insurance – has raised US$15mn in Series A funding.
US home insurtech Bamboo has raised US$16mn in a Series A funding round led by insurtech-focussed VC firm Eos Venture Partners.
The Palo Alto-based company was founded in 2018 with a focus on offering homeowners insurance, dwelling fire insurance and other ancillary products to customers in California. It has since branched out into other areas of homeowners insurance like flood and earthquake cover, as well as personal, auto and commercial lines.
Since launch, Bamboo has raised US$75mn to support organic growth in California, the build out of a retail agency and the launch of a Bermuda-domiciled captive insurance entity. It will use the latest capital injection to expand its product offerings and launch in new markets. A number of Bamboo's existing investors also participated in the Series A round.
Fundraise 'an exciting inflection point' for Bamboo
Bamboo was founded by John Chu, an insurance industry veteran who is no stranger to capital raises. After all, before launching the insurtech, he was Operating Partner at both Altamont Capital Partner and Golden Gate Capital. He earned his insurance stripes during nine years at car, home and business insurer The Hartford, where he served as CFO before becoming SVP of e-Business and Technology. He has been on the board of LA-based Wedbush Securities since 2014.
Chu says: "The completion of our Series A round marks an exciting inflection point for Bamboo. After successfully refining our underwriting model and distribution capabilities over the past three years in the California market, Bamboo will now embark on a product and geographic expansion plan while remaining true to our profitable underwriting philosophy."
Zach Powell, General Partner at Eos Venture Partners, adds: "We are thrilled to partner with the experienced team at Bamboo and support their product and geographic expansion plans. Bamboo has demonstrated strong growth coupled with profitable underwriting that will ultimately differentiate InsurTech winners."