US data insurtech Noldor secures US$10mn in seed funding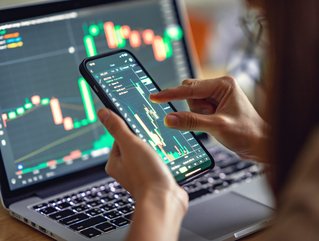 US data insurtech Noldor has secured US$10mn in seed funding led by D.E. Shaw, as it bids to drive down expense ratios within insurance.
Insurtech Noldor has closed a US$10mn seed funding round as it attempts to redefine how carriers, reinsurers and reinsurance brokers connect with programme data.
Rather than handling MGA reporting in-house or aggregating data within a closed system, Noldor takes a "data-agnostic" approach that allows for the turnkey integration of MGA data. The result is that insurance partners spend less time processing data, the firm says, and can uncover hidden loss ratio drivers while automating back-office functions such as reporting.
Founded last year, Noldor's technology integrates with any entity with delegated underwriting authority regardless of their existing tech stack. Its latest funding will allow it to position itself for "long-term growth", using data to strengthen relationships between policyholders and insurers.
Noldor has 'potential to drive down expense ratios'
Noldor CEO John Horneff says: "This funding was designed to ensure Noldor will continue to grow and adapt to new use cases alongside the enterprises we work with. Technology is shifting what the efficient frontier of programme administration looks like, so we're actively investing to enable the next generation of carriers, MGAs/MGUs, and reinsurance brokers."

The funding round was led by the DESCOvery group at D.E. Shaw, a global investment and technology development firm based in New York. Noldor was previously a startup within DESCOvery's venture studio. Participation also came from other unnamed strategic investors.
"John and his team have designed a platform that meets MGAs/MGUs where they are, using their existing systems and data repositories to optimise capacity without requiring investment in tech that only works with one specific insurtech provider or carrier's system," says David Shainok, head of reinsurance and DESCOvery at D.E. Shaw. "The potential to drive down expense ratios while improving profitability of program business has never been more mission critical for our industry and we're excited about what Noldor is building."