UK neobank Novus launches real-time flight delay protection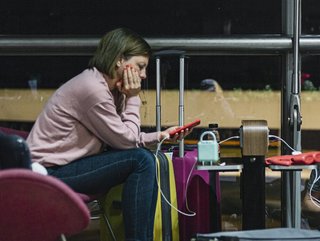 Novus has partnered with Companjon to launch a new flight insurance product that provides people with real-time protection in the event of delays.
British neobank Novus has launched a new flight insurance product that provides travellers with real-time payouts in the event of delays.
The company is partnering with Dublin-based embedded insurance startup Companjon to roll out the cover, called Flight Delay Benefit, which Novus claims is the first of its kind from a UK neobank. Once a customer buys protection for their flight, Novus and Companjon will automatically track the status of the aircraft. The customer receives an automatic £10 payout if the plane is delayed by 30 minutes, followed by an additional £0.50 per minute up to 90 minutes.

Flight Delay Benefit can be taken out up to seven days before departure. An example flight from London to Dublin provided by Novus appears to cost almost £10 – the same as the payout for a delay that lasts exactly 30 minutes. Delays are calculated up to the moment the aircraft pushes back from the gate, with full end-to-end digitisation removing the need for customers to manually submit a claim.
The optional coverage provides greater protection for shorter delays and is different to airlines' legal obligations to compensate travellers who are kept waiting. Under British law, carriers are required to compensate passengers for delays that are their fault and that result in a flight being delayed on arrival by more than three hours. However, UK ports and airports are currently struggling with staff shortages and post-Brexit side effects, meaning additional cover like this may become more popular.
Flight delay protection only the start for Novus
Hristian Nedyalkov, CEO of Novus, says: "We are so excited to partner with Companjon to launch our very first insurance offering that covers travel delays. While we have other types of insurance in the pipeline to support our community's needs, I can't wait for Novus cardholders to experience the ease and quickness of the event-driven insurance claim and payout process when you use your Novus card for flight bookings and your flight is delayed.
"The mission of Novus is to be the super app for the conscious consumer and offering insurance that is planet-friendly and creates a positive impact is another step in that direction."
Companion CEO Matthias Naumann adds: "We're excited to offer Novus customers an insurance solution that is transparent, frictionless when it comes to claims and payouts, and overall built to create a positive experience when things don't go according to plan. To meet the rising expectations of today's digital-driven consumers, Flight Delay Benefit is value-driven and seeks to take away the frustration consumers face when they experience a delayed flight."
The feature is the latest addition to Novus as the UK neobank targets super-app functionality. Its other features include digital payments, a carbon footprint tracker, cashback rewards and the option of a compostable Visa debit card.