UK insurers working through backlog after legal test case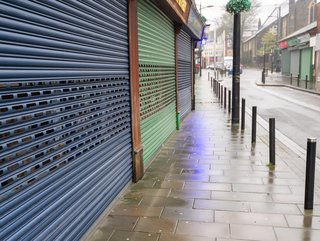 Shops were forced to close during the pandemic but insurers were initially reluctant to pay out.
UK insurers are continuing to work through a COVID-19 backlog in business interruption claims with £1.5bn already paid out, new data from the FCA shows.
New data released this week by the Financial Conduct Authority (FCA) shows that UK insurers have paid out £1.5bn on business interruption insurance related to the COVID-19 pandemic, as they slowly work their way through a historic backlog.

Many businesses only have cover for business interruption related to property damage, but some comprehensive policies list infectious or notifiable diseases among the insurable events. Those policies were subject to a legal challenge from insurers that culminated in January 2021, when the Supreme Court ruled that they must pay out on policies that cover premises closure or mandatory closure orders.
The Supreme Court ruling meant that more policyholders would be compensated for business interruption resulting from the pandemic, with some receiving higher payouts than their insurers initially agreed.
Two-and-a-half years since the lockdowns began, the FCA now says that 36,066 policyholders out of 42,586 who had claims accepted have now received at least an interim payment, up nearly five percentage points from March this year. Over 34,000 claims have been settled in full and there are 665 claims still pending. This means that more than 8,000 policyholders whose claim has been accepted were still waiting for a payment – including in cases where an interim payment had already been received – at the time the FCA collected the data.
'Lessons to be learned' from handling of BI insurance
"We have been working alongside insurers to ensure that claims are settled quickly, but we are not complacent, and today's report is clear that, while we have observed good practice, there are lessons to be learned for the handling of all claims," says FCA Executive Director of Consumers and Competition Sheldon Mills.
"As consumers and businesses across the country are affected by inflationary pressures and the rising cost of living, it is crucial that insurers are handling claims promptly and treating customers fairly."
The financial regulator cited several examples of good practice from insurers, including firms that are quickly moving resources to prioritise business areas that could ease the backlog; firms making more communication channels available to policyholders; and proactive communications being used to inform claimants about the progress of their claim.

However, as insurers continue to work their way through the historic backlog, it has warned that the industry can do better to resolve the current situation. It found evidence of firms that did not adequately identify vulnerable customers; claims handlers who did not have access to records of policy wording; and firms whose review of claims already processed "were too focused on the financial outcome of the claim rather than the full customer experience".

It is possible that the Supreme Court test case, and the initial reluctance from insurers to pay out, could become a 'litmus test' of public confidence in insurance. In the context of rising fuel prices and high inflation rates, insurance may become a lower priority for businesses facing higher rates this winter. There have already been warnings that SMEs could be priced out of some insurance products.