Trailblazer: Meet the man behind China's largest insurer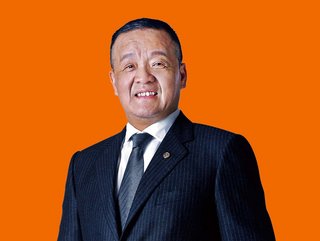 Aged 33, Peter Ma set out to create an insurance company in rural China. Today that insurer, Ping An, writes over US$100bn in net premiums every year.
Peter Ma Mingzhe is the current chairman and former CEO of China's insurance giant, Ping An. Since graduating with a doctorate in Money and Banking from Zhongnan University of Economics and Law, Ma has spent virtually an entire career in insurance. He was the deputy manager of a large Chinese real estate company before founding the firm with which he has become synonymous.

When Ma was 33, he started Ping An, which translates as "peace and safety". Today the city of Shenzhen is a major financial hub but in 1988 it was an outpost in a largely agricultural area. With founding capital of 42mn yuan (just over US$11mn at the time), Ping An became the first joint-stock insurance company ever in China. Its initial products included property, transport freight and liability insurance products.
Life insurance would become one of the kingpins of the firm's growth – but it was slow to get off the ground. China has a longstanding cultural taboo related to talking about death, so it wasn't until 1996 when Ping An's first life insurance policy was signed. The company was only able to sell life insurance to Chinese consumers by framing it in the context of saving, and not in the context of dying.

Over the next 25 years, Ma led Ping An through rapid growth. Last year, the group revealed that it had over 220 million retail customers and more than 600 million website users. It is one of the world's largest insurance companies, second only to UnitedHealth in terms of net premiums written.

A man with an understated reputation
Ma himself is a man with a reputation for operating discreetly and under the radar – reserved, astute and politically shrewd. After all, he built an empire from selling life insurance in a country where talking about death is culturally taboo and at a time when private enterprise was still relatively uncommon, just 10 years after China's economic reform.
His understatedness, however, has not prevented him from being ambitious. As CEO of Ping An, "he embarked on an aggressive acquisition strategy into banking, blockchain, wealth management and traffic control systems", according to the Financial Times.
In the mid-1990s, he courted the company's first foreign investment after meeting executives from Morgan Stanley and Goldman Sachs at a lychee festival in Shenzhen. The investment made Ping An the first Chinese insurer with foreign shareholders, and it was one of the first private equity investments in a Chinese company.
Talking about his attitude to securing growth, Ma would later say: "If you want to cross the river, use the bridge. It's quicker and more efficient and you don't have to get wet."
More recently, he is seen as instrumental in Ping An's private calls for HSBC to separate its Asian and Western operations, which some observers believe would allow the bank to concentrate on remaining profitable and future-proofing itself against political sanctions. It is an about-turn for Ping An, which, having once been part-owned by HSBC, is now its largest single shareholder.
A spokesperson for the company said it "supports a debate about the future of the bank" and "supports all reforms and proposals from investors that can help HSBC's operations and long-term growth". For its part, HSBC seems to be taking the calls seriously. Though the bank still appears to see its future as a global bank, it has reportedly called in the help of investment bank Robey Warshaw to advise it on strategy.
Stepping down as CEO
During the first two decades of the new millennium, Ping An continued to grow with considerable momentum. In 2017, Ma told Institutional Investor that the secret to the company's success was placing itself at the heart of its clients' businesses.
"Not only must we be the insurance expert for every one of our customers, we must be their expert financial consultant and their assistant in every aspect of their lives," he said. "The biggest advantage of Ping An's business model is our wider range of expertise."
Ma stepped down as CEO in 2020 and handed over to three co-CEOs – Jason Yao Bo, Xie Yonglin and Jessica Tan Sin-yin – but remained as Chairman. According to the company, he now plays a core leadership role, in charge of decision-making around strategy, human resources, culture and other major issues.
He continues to be actively engaged with the business and remains interested in a number of core topics affecting the insurance industry, such as digitisation.
"My view is that digitalisation is a fundamental project for the progress of human society and productivity in the 21st century," he wrote just last year. "It is a revolution that enables leapfrog improvements in the ability of human cognition. Digitalisation is not only a technological development, but also a revolution in the way we think and behave."