Trailblazer: Alex Timm, making insurance work for customers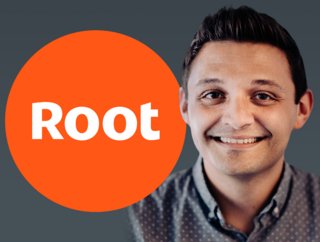 The founder and CEO of US insurtech Root has pioneered a usage-based, mobile-first approach to car insurance and concentrated on making pricing fairer
Some entrepreneurs enter the insurance industry cold, with no prior experience whatsoever, and expect to make their bright spark work. That wasn't the case for Alex Timm, CEO and Co-Founder of usage-based auto insurer Root, who has set about creating a company that works better for the customer.

In fact, Root was supremely experienced when he founded Root Insurance in 2015. A fellow of the Casualty Actuarial Society and a member of the American Academy of Actuaries, Timm studied Actuarial Science, Accounting and Mathematics at Drake University in Des Moines, Iowa before working as an Actuarial Exam Review Instructor at his alma mater for just over a year. He moved on to Nationwide, one of the largest insurance companies in the US, holding a series of consultant roles before making the leap and starting Root.

Its vision was to tackle the archaic car insurance industry, taking a market that worked for insurers and flipping it round so that it worked for customers, too. Root Insurance became the nation's first licensed insurance carrier powered entirely by mobile, and it drew heavily on data and technology to bring fairness back into policy pricing. Its entire business model is predicated on usage-based insurance – the idea that customers only pay for the miles they clock up – and this is one of the ways that Timm achieved such a fair pricing model. But it also did something that many incumbent insurers would never have dared to do: it committed to removing credit scores from its car insurance pricing.
Despite a well-defined vision, the path to success was not always clear for Timm and for his fledgling insurtech company. Speaking to Forbes magazine in 2019, he described the startup experience: "Building Root was like a treasure map. When you start a journey, you may have a good idea of where you want to go; you've got a rough direction. But not everything is on the map. No map is perfect, and along the way you can find hidden gems, you can also run into storms. The success of your journey is based on how quickly and how nimbly you can react to all those things that you find along the way. That's really what we found as a company."
Nine-digit investment propels the company to rapid growth
In the beginning, nobody signed up for the Root app. "Crickets," TImm would later recall, remembering how slow the initial uptake was. But, instead of panicking, the Root team patiently built out their user base, proving a couple of Root's fundamental concepts while utilising the opportunity to test and learn with its earliest customers. Eventually, Alex Timm knew that they would need to find funding.
"In the beginning, it's rough," he told Forbes magazine. "You don't have anybody with you. You know the bank account is going to run dry in a matter of months, not a matter of years."
After raising US$5mn in Series A in October 2016, Root Insurance secured another US$21.5mn led by Ribbit Capital in Series B funding the following summer. The year after saw two separate funding rounds that brought in more than US$150mn collectively – a Series C and a Series D, the latter of which recruited Tiger Global Management as an investor. In total, the company has raised north of US$800mn in just six years, rounded off by a seismic US$350mn Series E round in August 2019 and a similarly gargantuan US$300mn Post-IPO Debt round at the beginning of 2022. The company, which is based in Ohio, went public in October 2020.
Today, Root Insurance is an unstoppable force that is revolutionising car insurance – true to its original vision of orienting the insurance marketplace towards the consumer's need, not the insurer's. It sells in 34 states and counting and, in 2019, diversified into renters' insurance and homeowners' insurance, which uses the same mobile-based approach to deliver seamless and affordable coverage to householders. The proposition is still niche, with the renters' insurance only available in nine states, but the company is growing.
Timm continues to lead the organisation he founded as CEO and, today, Root Insurance is the largest property/casualty insurtech in the country with more than 1,500 employees.