Top 10 insurtechs in the UK by total funding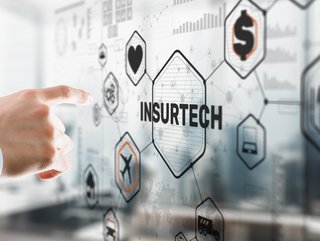 Top 10 UK insurtechs by total funding
InsurTech Digital looks at the Top 10 insurtech companies in the UK by total funding
With many leading insurtechs hailing from San Francisco's revered Silicon Valley, it's worth noting that UK-based insurtechs are among the highest-funded throughout Europe.
Here is the Top 10 UK insurtechs by total funding:
10. Cytora (£33.1mn ($41.4mn))
With a total funding of £33.1mn ($41.4mn) over six rounds, Cytora sits among the UK's leading insurtechs. Investment from the likes of EQT Ventures and Parkwalk Advisors has helped fund Cytora's customisable risk platform, which has garnered the attention of major insurers like QBE, AXA XL and Starr. Its Risk Engine technology has proven useful for commercial insurers in pricing risks, reducing frictional costs and improving underwriting accuracy
9. Instanda (£58.5mn)
After a round of Series B funding in June 2022, Instanda's total investment reached £58.5mn. The insurtech offers a no-code platform for insurance professionals to create and deploy insurance products. It has collaborations with top property, casualty, life and health insurers, while its SaaS policy administration tool enables providers and brokers to generate, disseminate and oversee new products far faster than on a legacy system.
8. Superscript (£63.3mn)
Superscript is a provider of business insurance for small companies. Its products are designed to meet the fast-changing requirements of start-ups and other SMEs. With total funding of £63.3mn over six rounds, the insurtech can count itself among the largest in the UK. Beginning as Digital Risks in 2015, the company rebranded in 2020 to expand its offering beyond digital businesses alone. Superscript also offers advisory and broking services through its SuperscriptQ platform.
7. Marshmallow (£93mn)
London-based Marshmallow is a motor insurtech company founded in 2017. Having raised £68mn in Series B funding in Q3 2021, Marshmallow's valuation rose to £1bn, making it one of the UK's first British black-owned unicorns. Starting as a provider of affordable car insurance for UK ex-pats, the company has since evolved into a digital-only insurer that uses machine learning technology to issue insurance. The company says its pricing algorithms are designed to provide affordable coverage for those disadvantaged by traditional providers, such as young male drivers and UK residents on temporary visas.
6. Tractable (£96mn)
A software company that develops AI for accident and disaster recovery, Tractable has raised £96mn in funding since its founding, becoming a unicorn in 2021 after a round of Series D funding. It is now valued at £820mn. The insurtech supplies its software to leading global insurance brands such as the UK's Ageas and Aviva, France's Covéa and The Hartford in the US. Its AI technology automates visual damage appraisal for accident and disaster recovery, allowing for quick and accurate estimates of repair costs.
5. BIMA (£160mn)
BIMA has raised £160mn over nine funding rounds and stands out among UK's top insurtech firms by providing insurance products and health services through its mobile app to clients in underserved emerging markets. With over 30mn customers, BIMA aims to offer affordable health insurance and virtual health services to disadvantaged families in more than a dozen countries in Asia, Africa and Latin America. The insurtech collaborates with tech and underwriting firms in these regions to help customers unfamiliar with microinsurance, mobile insurance and insurance administrative services.
4. YuLife (£165.1mn)
YuLife is a London-based life insurance provider, offering income policies should customers be faced with a critical illness. Going through five funding rounds, YuLife has raised £165.1mn. Its most significant public funding came from a Series C round in July 2022, where it raised £95.9mn. With over 550,000 customers worldwide, YuLife's policy portfolio includes life insurance, critical illness insurance, dental insurance and income protection insurance. YuLife's flagship life insurance product gamifies coverage for its customers by encouraging healthy lifestyles.
3. Zego (£225.2mn)
The UK's third-biggest insurtech by total funding, Zego, is a commercial motor insurance provider for businesses, providing coverage for fleets as well as self-employed drivers. The company's most significant investment came in March 2021 when it raised $150mn in Series C funding. Initially focusing on flexible motorbike insurance for gig economy workers, the Zego brand has grown to insure over 200,000 vehicles since its 2016 founding. The insurtech now offers a variety of tech-enabled policies for commercial clients across Europe.
2. ManyPets (£386.2mn)
ManyPets is the second-largest insurtech in the UK by total funding, with £386.2mn raised over seven rounds of funding. The company's most significant investment came in June 2021, when it raised £279.9mn in Series D funding. The round was led by EQT, which joined the likes of Future Fifty and FTV Capital as an investor. Most recently valued at £1.6bn, ManyPets offers pet insurance and health products to customers in the UK, Sweden and the US. Founded as Bought By Many, the company rebranded in 2022 to align its UK business with the global ManyPets brand. The insurtech uses social media and search data to sell policies and is the first pet insurer to offer online form-free claims in the UK.
1. Ki Insurance (£399.8mn)
Ki Insurance takes the crown as the UK's largest insurtech by total funding. The company generated all of its total investment through just one public funding round. The round consisted of only two investors, Blackstone Tactical Opportunites and Fairfax. Ki Insurance made history in its first year of operation (2020), by underwriting over £239mn worth of general and commercial insurance premiums. This made it the largest insurtech start-up in the history of Lloyd's of London. Ki uses a proprietary algorithm to underwrite risks, which was developed in partnership with Google Cloud and the support of Google's Octo Labs. The insurtech also worked with University College London on the first algorithmic underwriting approach for specialty insurance. Its platform was designed to meet the specific needs of London brokers and can underwrite 36 classes of business.